(Catching up – better late than never). Over the weekend there was a surprise-​to-​us fair going on over on Broadway: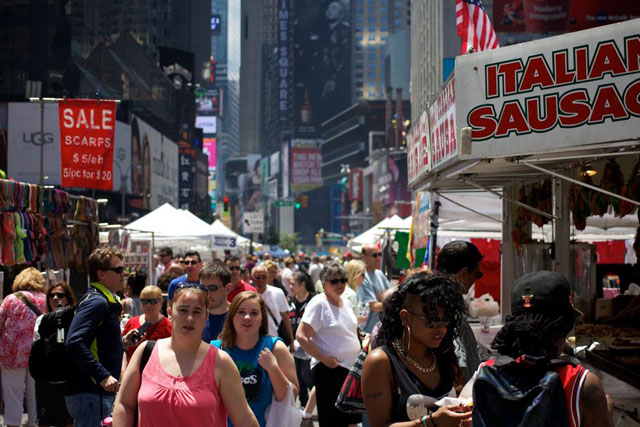 Fortunately, the weather was perfect fair conditions on Saturday, so hundreds of people turned out for it.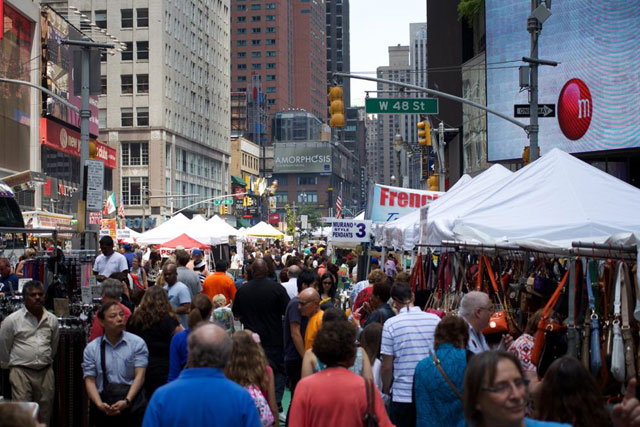 Various trinkets, "lemonade-​lemonade-​one-​dollar", and of course, mozzarepas. Second Ave Sagas' piece on street fairs is eerily accurate.