First Hanksy, and now this. If you somehow missed the huge news today, Banksy's latest piece was right here in our very own neighborhood, at the Hustler Club no less. The piece is captioned "Waiting in vain…"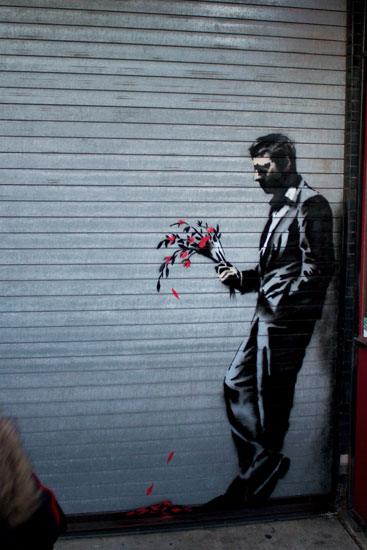 Here's a much nicer official shot: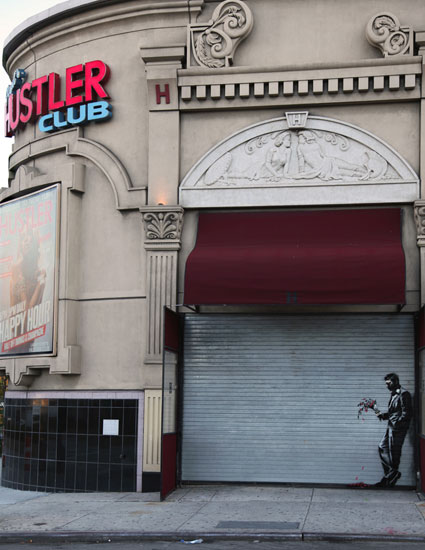 As you'd expect, the mere mention of the name drew decent crowds: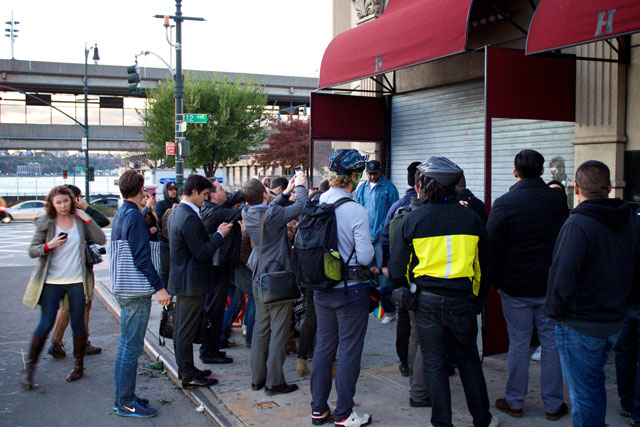 The store up the road wasted no time churning out cheap printed photos of the piece, as well as magnets: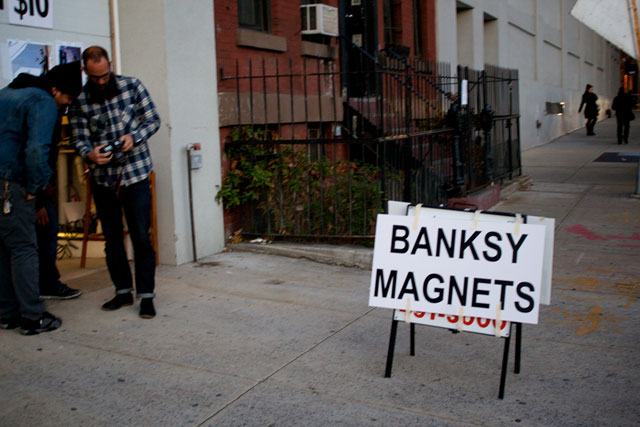 Earlier this month, Hanksy did a piece a few streets over, and now we've had a visit from Banksy. It's been a big month.