All day tomorrow Domus – the home accessories and decorations store on W 44th St – will be donating 10% of all profits to the project "Passing Ellenville", a film about, per the project's site…
A portrait of two transgender youths in rural, upstate New York and their struggles in their gender transition process.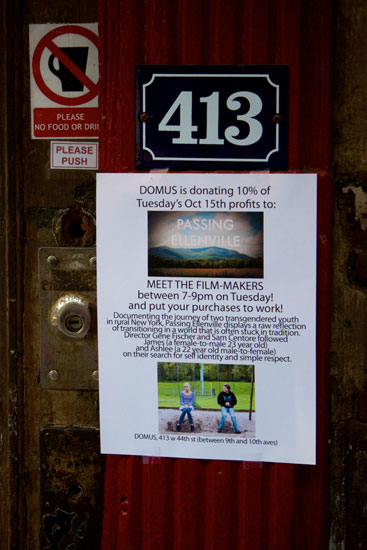 The filmmakers themselves will also be there from 7pm to 9pm, so you can find out more about their documentary and ask questions. You can RSVP on Facebook if you're interested in meeting the filmmakers, but I'm sure you can also just walk in.