While all the "trendy" neighborhoods are getting visits from Banksy, we've managed to go one better with a piece by Hanksy: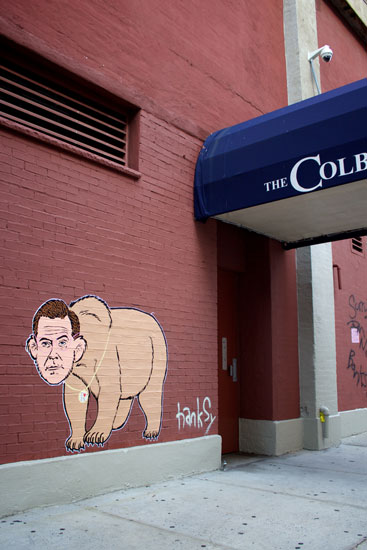 Colbert challenged Banksy to do a piece outside the studio (on W 54th), but when that never happened Hanksy stepped in with "Col-​Bear".
Then there's this next to the main attraction: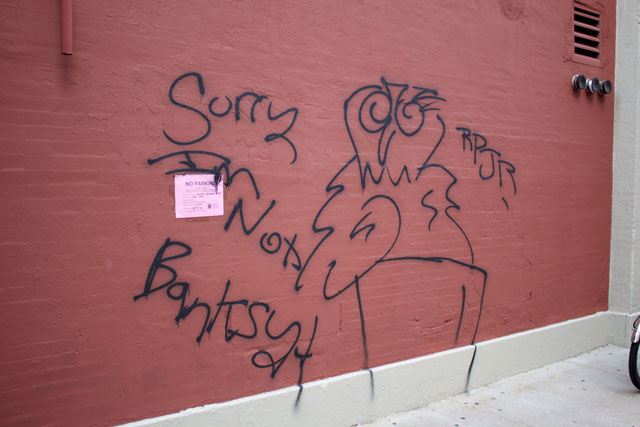 Banksy? The work of a jealous rival? You decide.