A new outpost of the cosmetics brand Kiehl's will be taking over from the former bike store at 47th & 9th, as the subtle plywood put up recently hints at: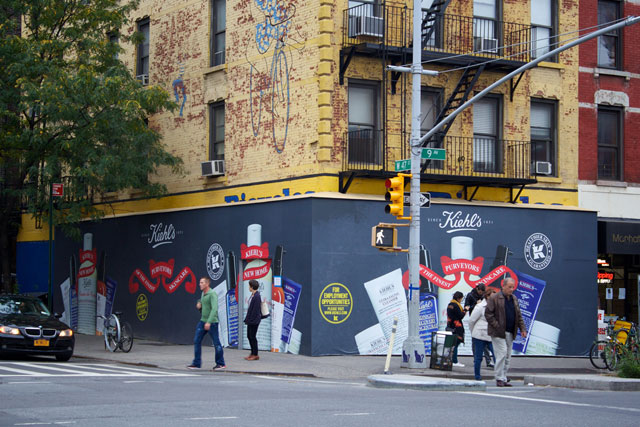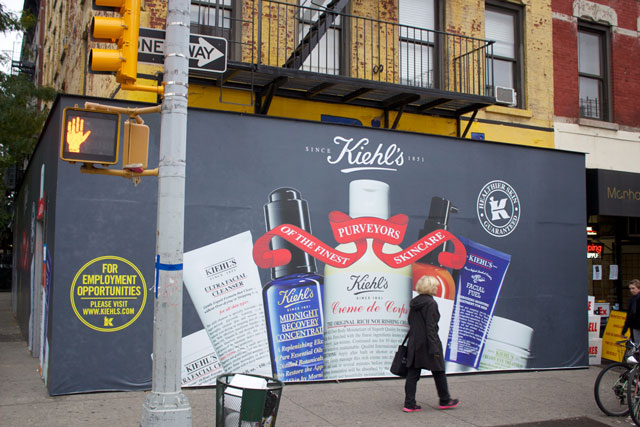 This marks yet another chain1 opening up on 9th Ave, joining your Chipotles, American Apparels, etc. If this steady march frightens you, at least take some comfort in the fact that "they" haven't yet make their way over to 10th Ave (although you could say the incoming monster developments along 10th & 11th are doing just as good a job).
Back to the present, the bike store previously at the location closed down at the start of last month, semi-​relocating to 10th Ave, and less than a month later there's a new tenant. Meanwhile, spots like the former Subway store and closed sushi place have sat empty for months. Those corner spots are irresistible.
Oh, and they're hiring.
---
Although Kiehl's originally started out as a single store in the East Village a century and a half ago, they've since become part of L'Oréal, and so that combined with their 250+ stores should be enough to count them as a "chain". ↩