If you haven't seen the posters all over the place, the future development 540 West has come out of hiding over the past few weeks and begun its marketing push. Here's what we can look forward to around this time in 2014: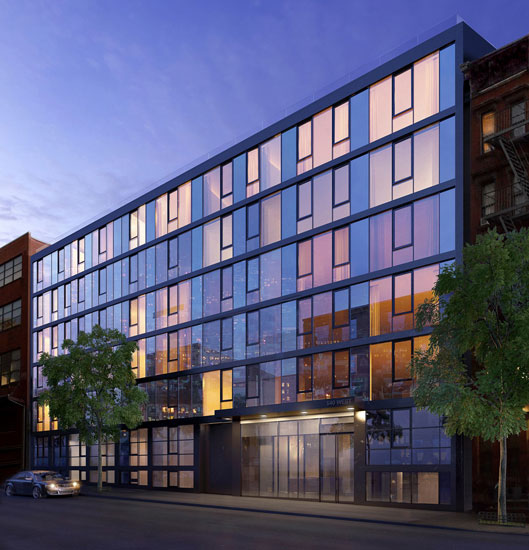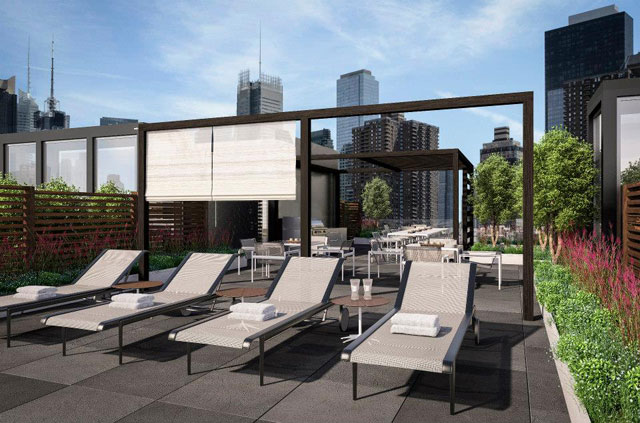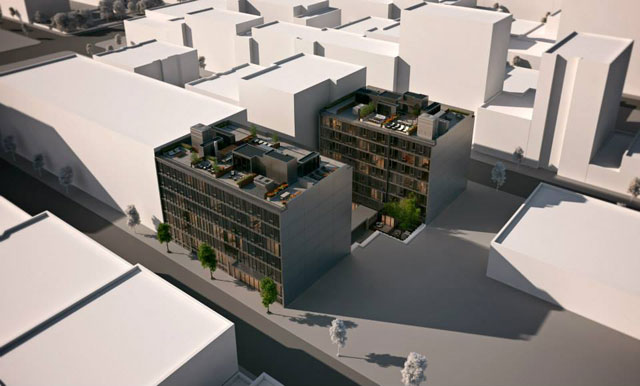 (Head over to their site for more renderings)
The development will consist of two buildings – each seven stories high – with a total of 114 condos. Most importantly though, they'll bring "edgy innovative luxury" to "HLSKTCHN" (they're too edgy and innovative for vowels, it seems):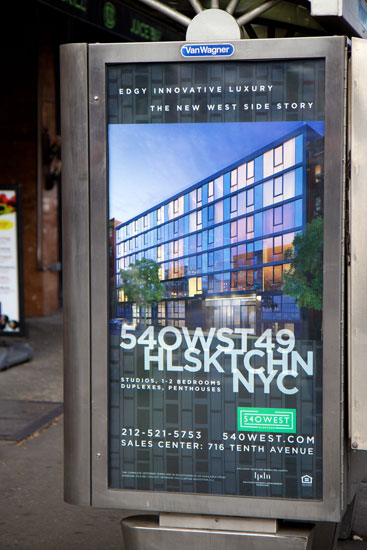 The development will be taking over a full strip between 48th & 49th, between 10th & 11th. Here's the site at the moment: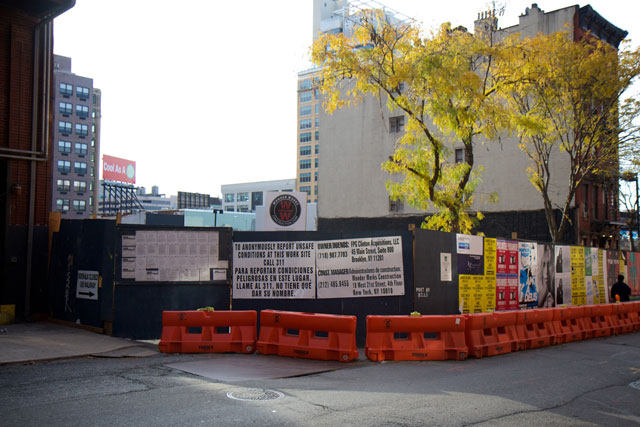 Behind the plywood, crews were working away in the pit over the weekend: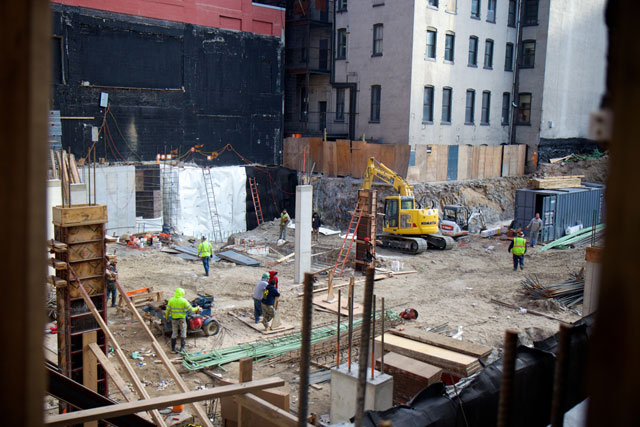 Not wasting any time, the sales center is set up just around the corner from the construction site on 10th Ave, so you can head in to find out more about this exctng dvlpmnt.