Go Sushi conversion update: plywood up, signage down
A quick progress on the clearing out of the closed Go Sushi. The plywood went up over the past week, and now the very recognizable neons have been taken down: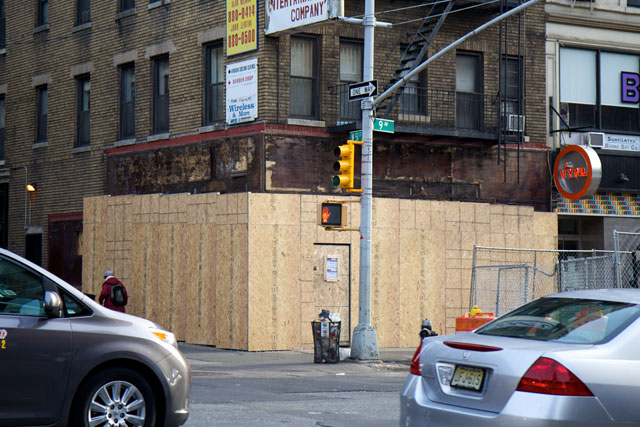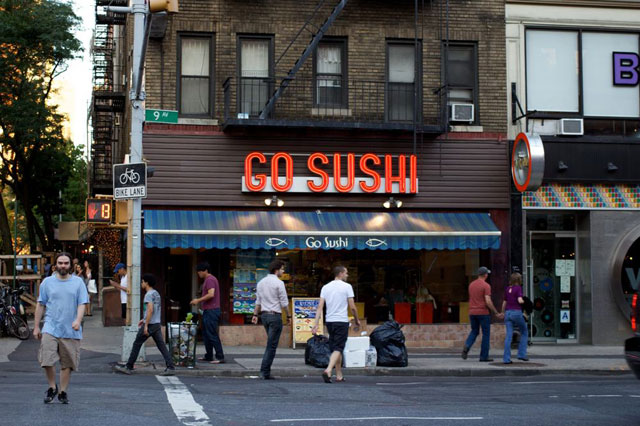 Last we heard the plan was for this place to become the new home of next-​door-​neighbor Vynl, moving into the coveted corner spot. Guess we'll find out when we manage to get a look behind the plywood.