The prize wheel is back: the new Pie Face on 8th Ave at 46th St is now open, selling their signature meat pies and "real" coffee from Australia. We've been watching this spot for months now as the store slowly took shape, and now it's finally here.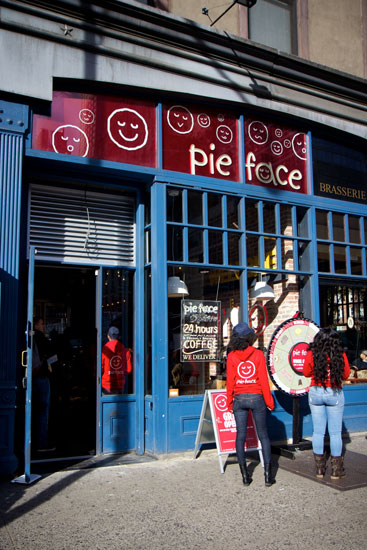 Already busy: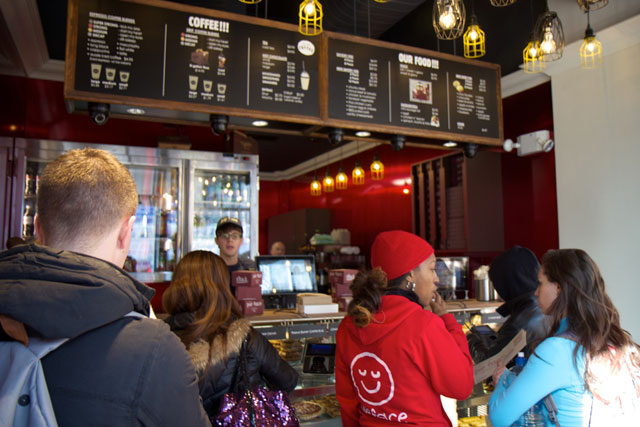 As usual, they've got opening week promotions going on. Most exciting of all is the wheel, obviously: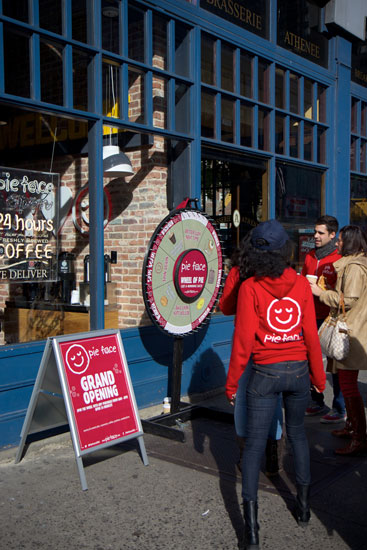 Pie Face's are taking over. A few months ago they opened a spot on 9th Ave, and recently opened one at Union Square, in addition to the "older" spots at Penn Station, Broadway & 53rd, as well as several more throughout Midtown.