The massive Verizon building at 435 W 50th St is getting the condo treatment. Developers JDS and Property Markets Group are converting the building – which dates back to 1927 – into 51 condos ranging from $1.5 million right up to $9 million. Madness.
The future: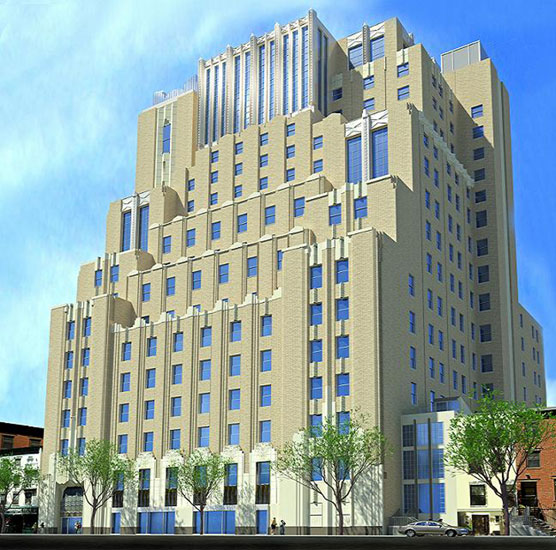 The development will be going by the name Stella Tower. Fortunately, it looks like they're staying pretty true to the original design, which is more than you can say for some other developments going up around the area.
The building is currently drowning in scaffolding while the conversion gets underway: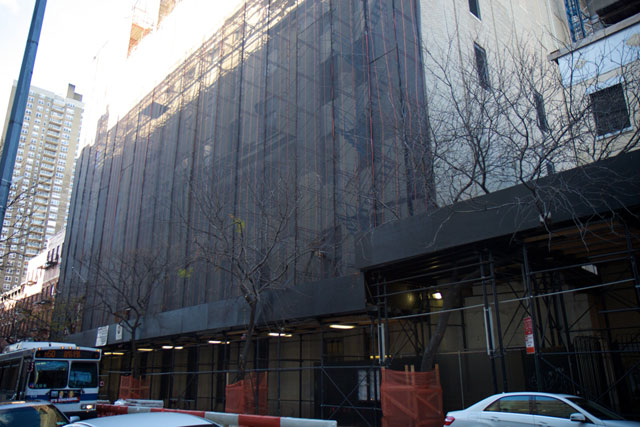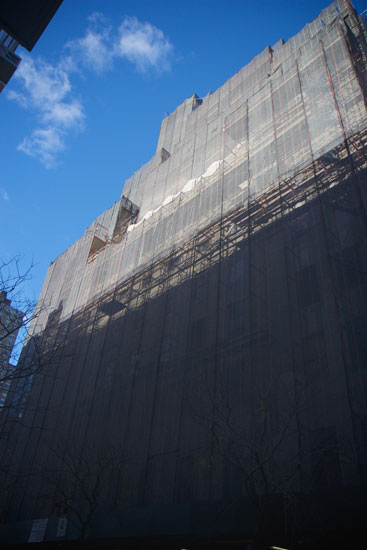 All the scaffolding makes for a really great skyline: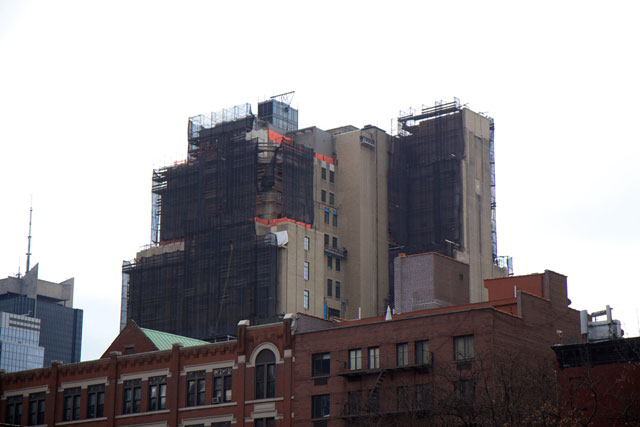 Here's the spiel on the mostly uninformative website:
Designed in 1927 by pre-​eminent architect Ralph Walker, Stella Tower has been transformed into 51 of the finest condominium residences, capturing the best of a pre-​war architectural masterpiece and modern living. Located in the iconic New York neighborhood of Hell's Kitchen, Stella Tower shines as a new beacon, rising above its skyline neighbors, showcasing dramatic 360-​degree views of Manhattan.
And then there's this line:
A new star is born