Catching up on some news from the past few weeks, Curbed is reporting on new details have been released about Manhattan West, the next megadevelopment we can look forward to after we move on from Hudson Yards.
The development, which will bring two 65-​story office towers, along with a 60-​story residential tower – all giant walls of glass, of course… – to the area between W 31nd & 33rd St from 9th to Dyer Aves, have announced the latest information on the open space. Manhattan West's plaza will be 2.11 acres – almost double the required amount by the city and a big step up from their initially-​announced 1.5 acres – which will connect the various streets surrounding the development.
While most of the plaza looks like it'll be paved, there's fortunately a decent amount of greenery spread throughout it from the renderings. It'll also probably be filled with your usual cafés, stores, etc…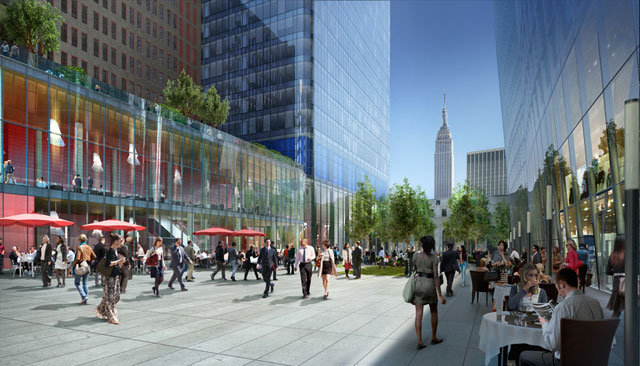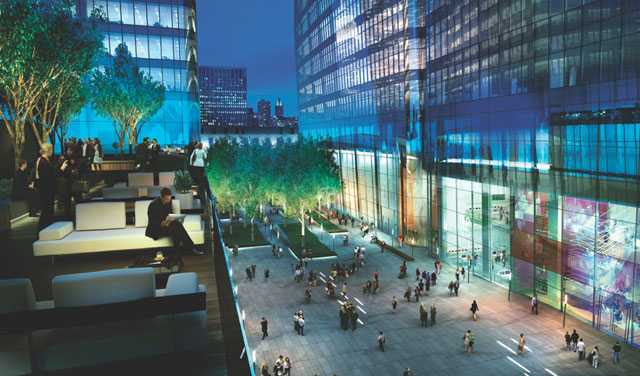 When the development finishes up, it looks like it could make a great addition the summer movies series venues, as their rendering suggests: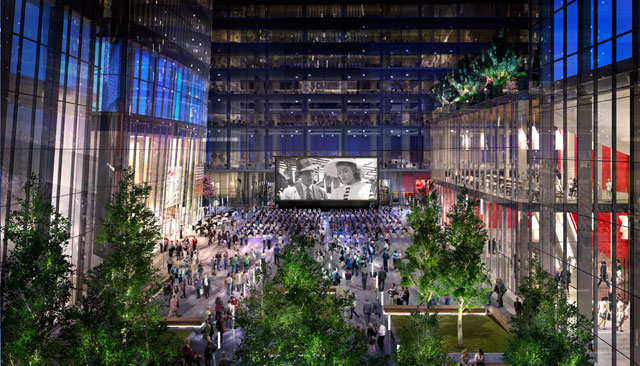 The big picture: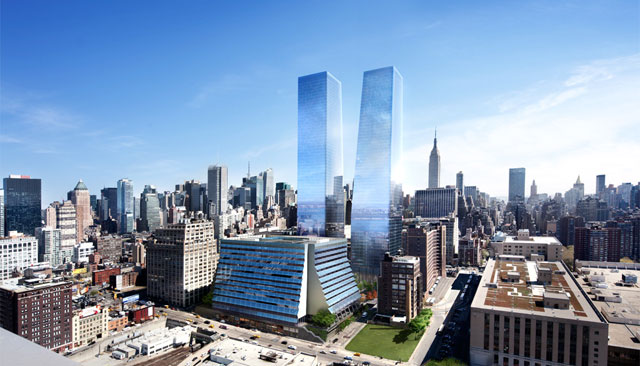 Anyway, still years to go on the development, but it's good to see a lot more open space coming to an area overflowing post offices, trains, and stadiums. Head over to Curbed for more on the development.