It's been a long time coming, but new spot Marston Station is now open on W 53rd St. Seemingly named after a train station in England, the new place is a night spot – only open from 5pm to midnight – which should line up well with the crowds from the neighboring comedy club.
Unfortunately, that strip of the sidewalk got covered with a sidewalk shed just in time for their opening, and they haven't put a main sign up above the doors (yet?), so it's a very unassuming entrance: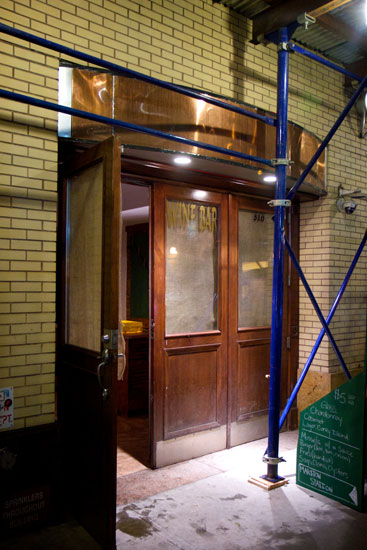 …but inside is a different story: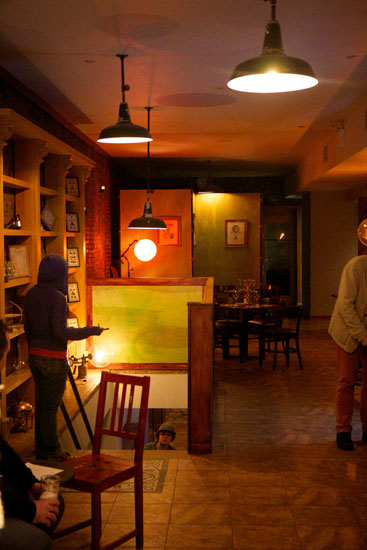 A "unique" alternative to the traditional sandwich board out the front: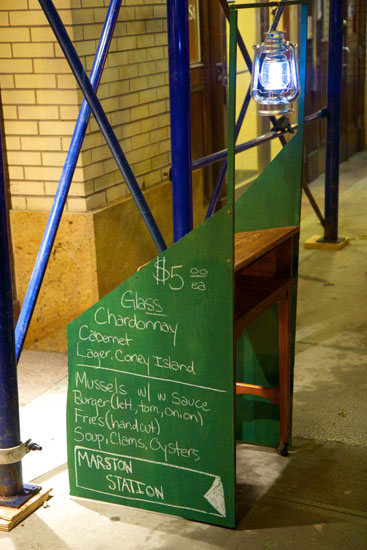 Way back in June of 2013 we saw the applications filed under the then-​name Marston's, but the place sat dormant for a while after that. A few months later though, construction got underway, and now fast-​forward to today and they're open. Progress.
It's still all very new, so there's nothing on their site yet, but being just off 8th Ave with the comedy club next door they shouldn't have much trouble bringing people in. At least once the scaffolding clears up.