Because nothing says "modern, relaxing living" like 5am postal trucks. Developers are planning a two-​story extension on top of the Radio City post office on W 52nd St, halfway between 8th & 9th Aves, under the title "Radio City Lofts", BuzzBuzzHome reports.
Here's the rendering. It's not that obnoxious, considering.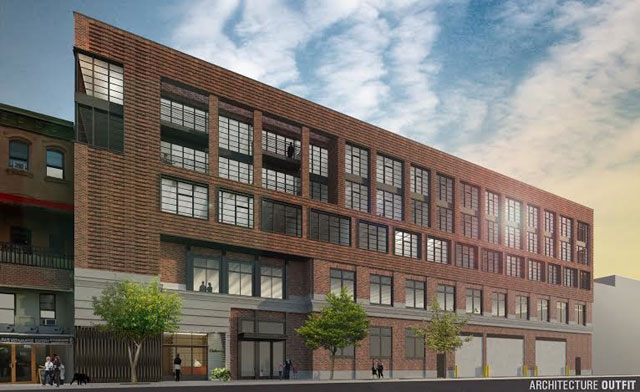 The plan a few months ago looked very different, with a lot more white: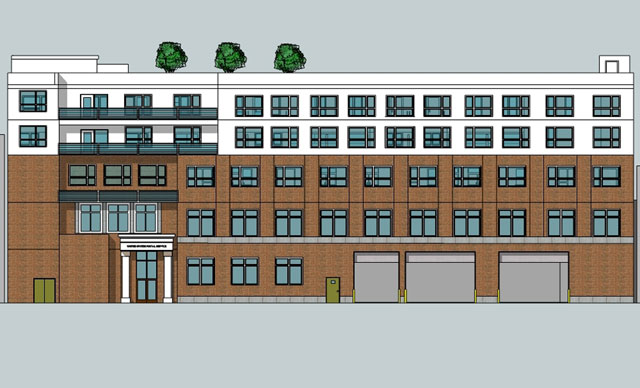 The current reality: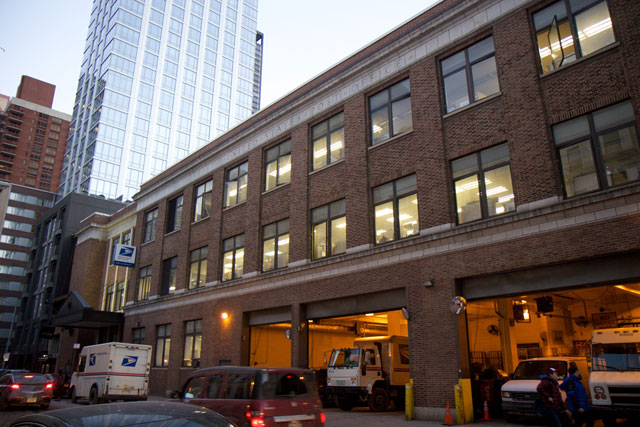 We're not even finished the planning stage, so obviously we've got a long time before we can experience the thrill of living above a functioning mailroom for ourselves, but given the that all we seem to hear about nowadays is megadevelopment after megadevelopment, a two-​story extension is something to look forward to. And just think of how easy picking up your Amazon deliveries would be.