Bud Light are taking over the Norwegian Getaway cruise ship at the end of this month, and turning it into the Bud Light Hotel, which will be docked at our very own Pier 88 for a few days into February during the Super Bowl. If that alone isn't enough to get you pumped, they'll be holding performances across the few nights it'll be here for with artists including the Foo Fighters and The Roots a few streets down.
Here's the ship…impressive. Just imagine this with BUD LIGHT: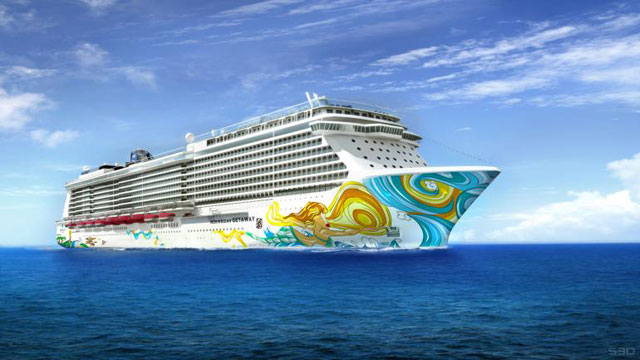 Surprisingly, the plans took the community board by surprise, even though we first heard of this back at the start of November from the International Business Times. Unsurprisingly, though, they're not impressed, and want more information about the plan. This also isn't the first time Bud Light has run this type of thing – they've been doing it since the Super Bowl four years ago – but it's ten times bigger than ever before. Be warned.