Tehuitzingo, a long-​time favorite "hidden gem" on 10th Ave, has opened its doors at it's new, shiny 9th Ave location. The taqueria is open 24 hours for your taco needs (cash only…).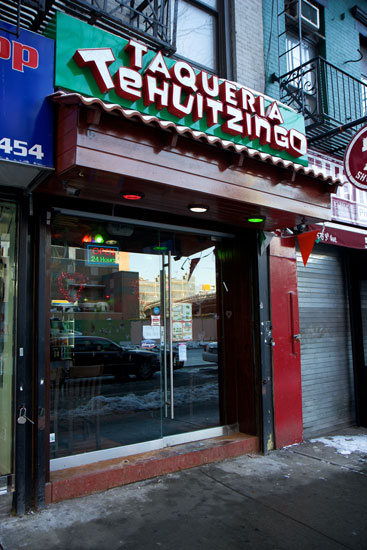 Plastering their "quirky" logo for the world to see: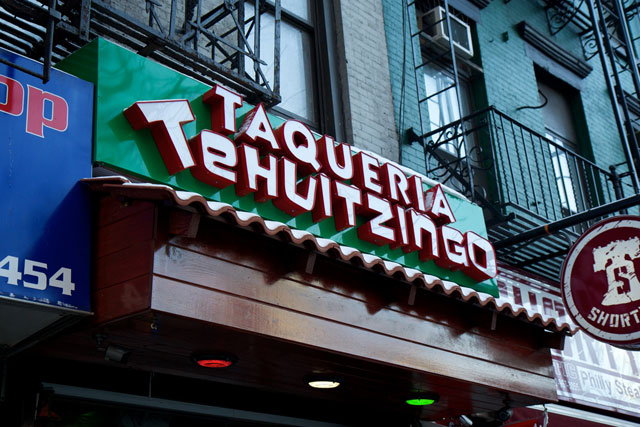 The polished new store perfectly represents the difference between 9th and 10th Aves. Here's the old storefront, sitting dormant now: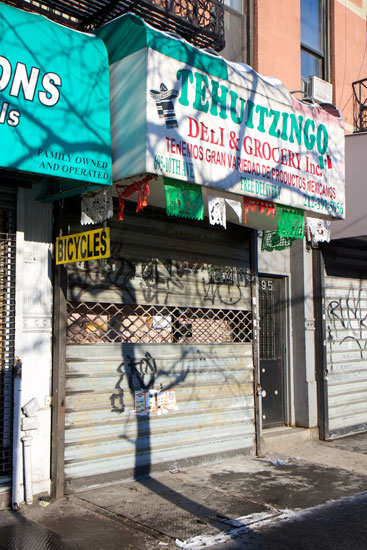 See you there for 2am tacos.