Putting a dent in many people's Super Bowl plans, the "controversial" Traffic Bar has been possessed by the Marshals.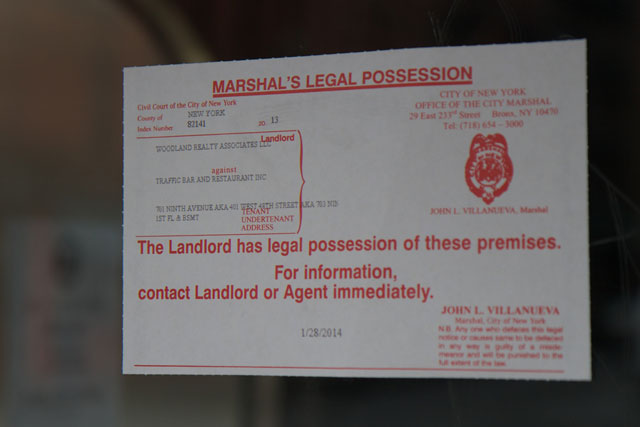 The bar was supposed to be the registration point for one of the Super Bowl pub crawls. Mickey Spillane's has had to step in and take over: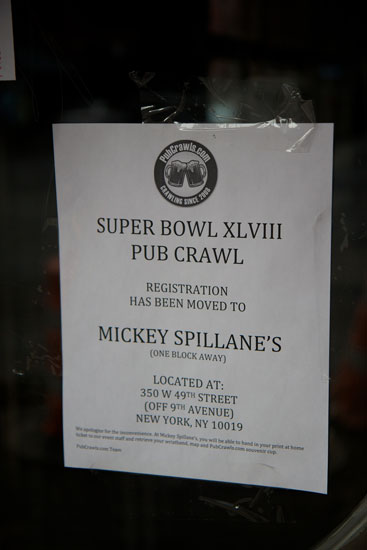 Traffic Bar has had an interesting history with the surrounding area. Neighbors frequently complain to 311 and the community board about the place, and the bar doesn't seem to have shown any interest in responding or making changes. And now, we can only assume, they didn't manage to pay the rent. We'll have to wait and see if they can patch things up with their landlord. At least for now, local residents on that corner will sleep easy.
The bar also has another location on 2nd Ave though, and even recently opened a spinoff bar Washout…in Montauk, so for now Traffic will live on, even if they lose this location.