"The largest private real estate development in the history of the US" is taking a big step forward this week, with construction on the eastern platform above the rail yards beginning. The platform alone will cost $700 million dollars of the $15 billion price tag on Hudson Yards. Bloomberg have a big look at the project with lots of information on how the platform will work, as well as the project at large.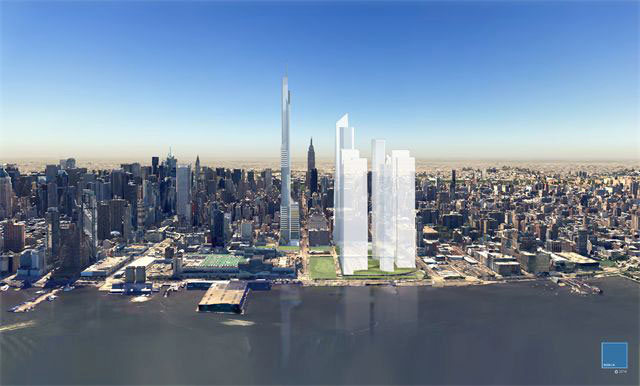 Coinciding with that news, a whole set of renderings and animations have been released showing how the construction of both the deck and towers themselves will take place, all without disrupting the trains underneath.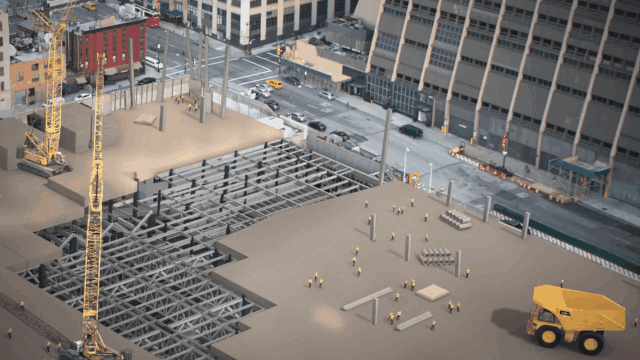 See all the animations on Gizmodo.
Meanwhile New York YIMBY have a whole new round of renderings from the part of the project everyone can enjoy – the plaza – and they at least look nice and green: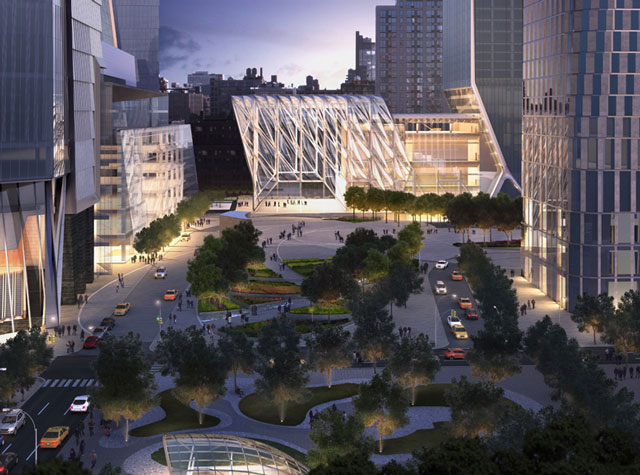 We're only going to be hearing more and more about Hudson Yards as time goes on…might as well at least go with it…