A few weeks ago, Mario's Trattoria suddenly closed. The place had their fair share of troubles, but still seemed to be doing fairly well, so the closure comes as a surprise.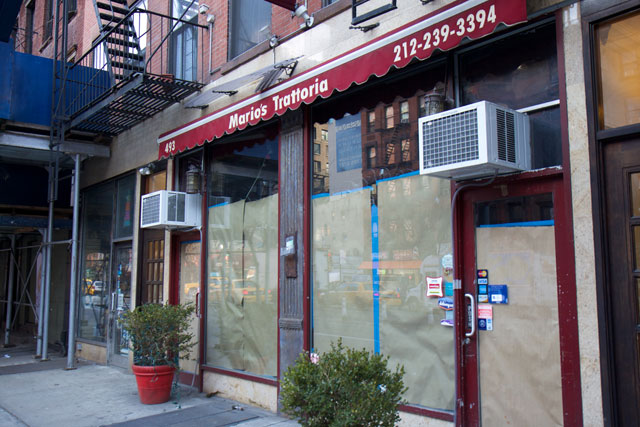 It is understandable that they've closed though – they ran into some trouble at the end of last year being hit with a health department closure, as well as a number of poor reviews online, and have been the only inviting place on that section of the block for a while, surrounded by sidewalk sheds for months: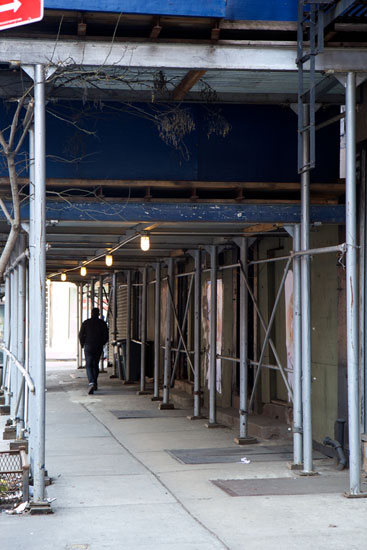 Still, the closure looks very sudden. They're still selling a Groupon for the place (and over 820 so far have been sold…), and haven't made any announcement anywhere about their sudden disappearance. Once the scaffolding clears up around it, and the forever-​incoming Galerie 515 opens up nearby, that location will be much more popular, so we should be looking forward to a new tenant in no time. Maybe we'll even get a Thai restaurant!