DNAinfo reports that a fire broke out in the kitchen of the McDonalds on 8th Ave between 43rd & 44th early Monday morning, injuring two people. Per the article:
The flames erupted about 1 a.m. within the fast food eatery at 688 Eighth Ave., near 44th Street, an FDNY spokesman said.

The two people were taken to Mount Sinai's Roosevelt hospital with serious injuries but in stable condition, the spokesman said.
The fire was brought under control just before 2am, and the spot has been closed since: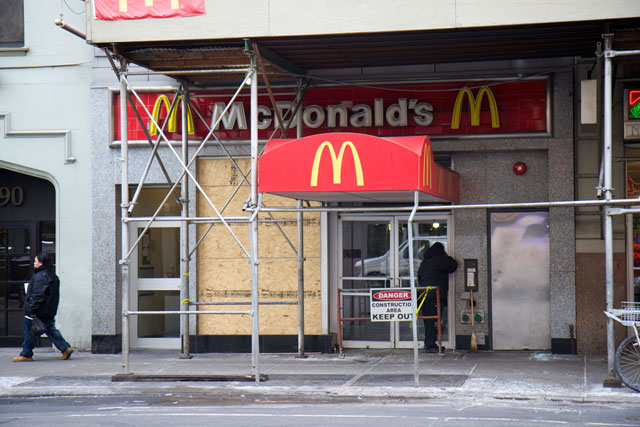 People probably won't be too upset seeing a McDonalds closed, but it's good to hear that everyone is (relatively) ok. Fires…