The new Japanese restaurant Nippori on W 51st St has been having its "pre opening" over the past few days. After a long time watching, the signage went up just over a month ago, and now it's here: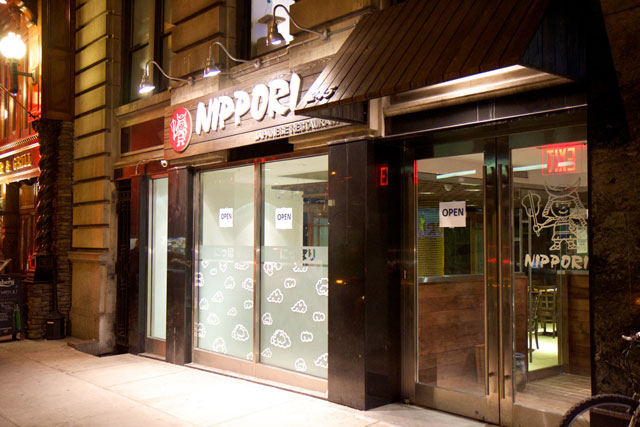 The place is run by the same people behind the two Tabata Ramen stores on 8th & 9th Aves around 40th St which are usually doing pretty well, so if the food here is anything like the ramen there, it should be a big hit. (Probably a smart move on their behalf not jumping into the the ongoing Totto/​Ippudo Ramen Wars around that area, too.)
The menu is still being finalized, so if you get in soon you might be able to try some dishes that won't be around for long. Exclusive!