A quick update from Vynl's long-​awaited extension "B-​Side". Over the past week or so the plywood has come down, and revealed an exterior that blends very nicely into Vynl's. Not much more new information from our last check-​in at the start of the year, but now there's pictures: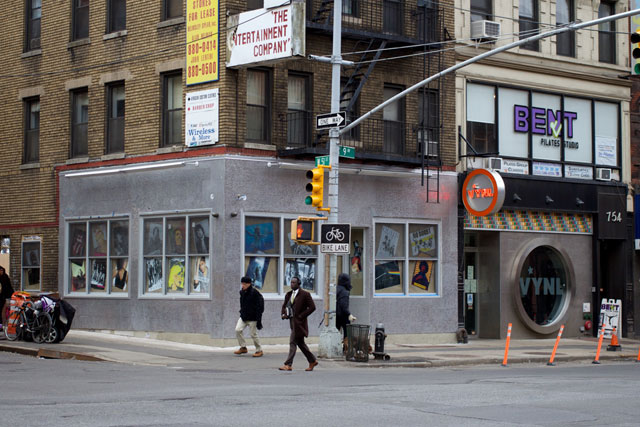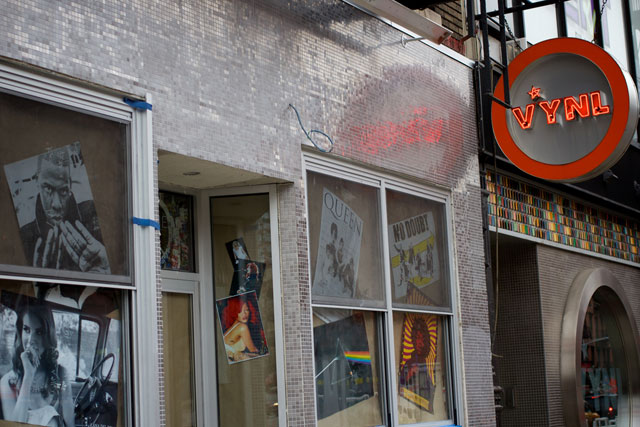 Vynl don't discriminate against whose posters they put up, which I'm sure will upset some people seeing their full range from Blondie to Bieber showcased to the street:
Anyway, not long to go now before they're up and running. It's been a busy few months for that intersection, with the race between them and Jasper's to see who will open first. In the end Jasper's beat them, but hopefully they're not too far behind.