Progress is continuing at "The Canoe" – the pedestrian plaza along W 36th St between 9th & Dyer Aves, with an art piece being painted along the barrier last month: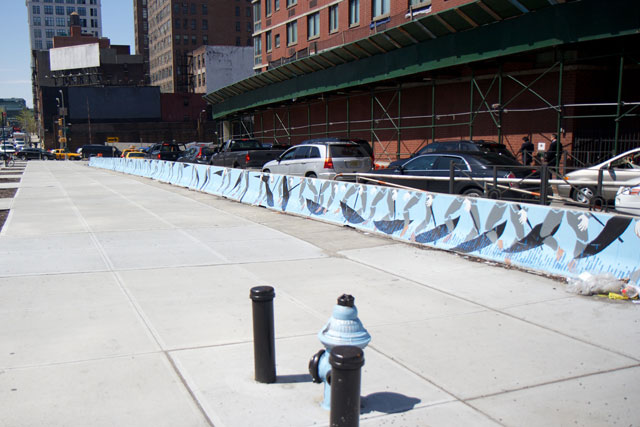 Titled "Singing in the Rain" – and contrasting very much with today's wonderful weather – the piece is by artist John Locke, and "presented by" the DOT's Art Program and New York Cares.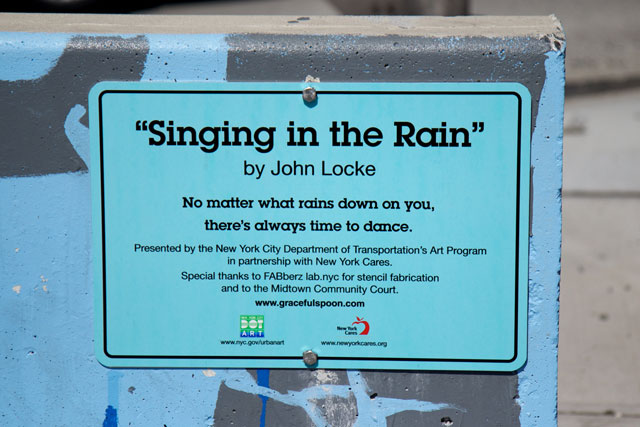 The full information about the project:
The New York City Department of Transportation's Art Program and New York Cares organized two Barrier Beautification painting events in conjunction with the New York Cares Day on Saturday, April 12, 2014. Manhattan-​based artist John Locke joined 28 volunteers to beautify 200 feet of concrete barriers along 36th Street and 9th Avenue in Manhattan.

The animated design "Singing in the Rain" depicts Gene Kelly's feet dancing to the popular song "Singing in the Rain." The volunteers implemented the design with adjustable stencils in order to achieve the various dance steps. The artist hopes the design illustrates the pure joy of dancing through the streets of New York.
And some photos from the installation day last month: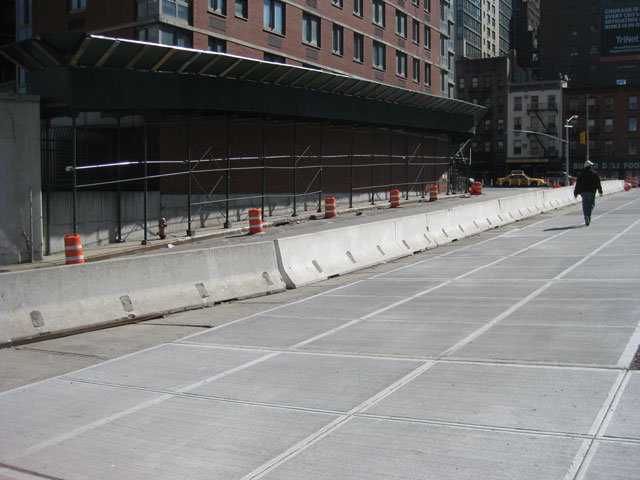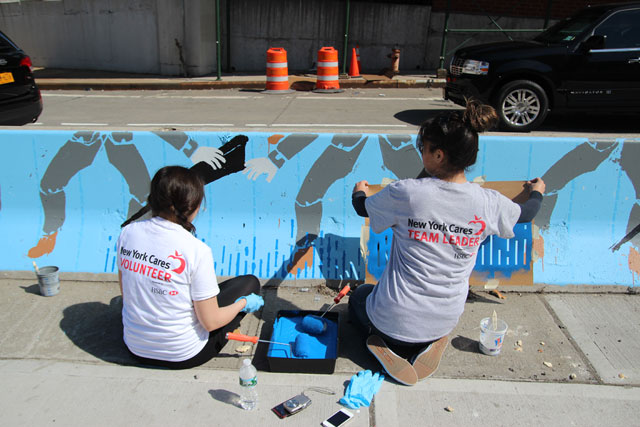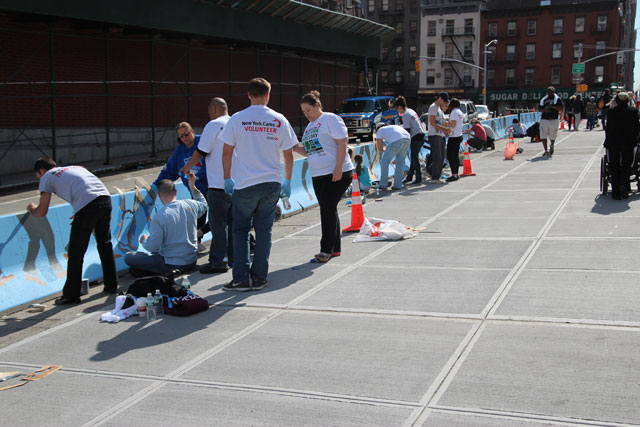 The new plaza is starting to come along nicely. Should make a nice lunch spot in summer.