Annabel, the new "artisanal pizza restaurant" coming to 9th Ave, is opening its doors tomorrow, as noticed by HK regular Stanley Conrad: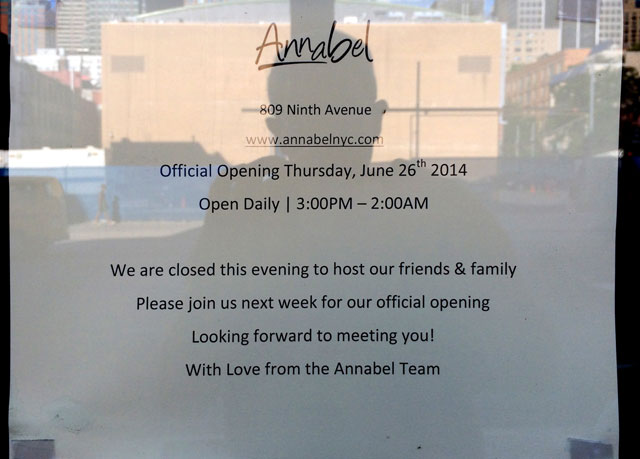 Per their site, here's what you can expect from the new place:
We wanted to create a neighborhood restaurant that invites you to stay for a while: our menu features artisan pizzas, New American appetizers & entrees and homemade desserts by Executive Chef Manuel Honrado. Also join us at the bar for an extensive selection of wine, craft beer & cocktails lovingly curated by our Beverage Director, Alison Boyd. The rustic-​modern space was built for comfort and we pride ourselves in genuine, uncomplicated service. And oh yeah, the music is good too!
After the signage went up last month, we've been watching the place come together quickly, and tomorrow you'll be able to try it out.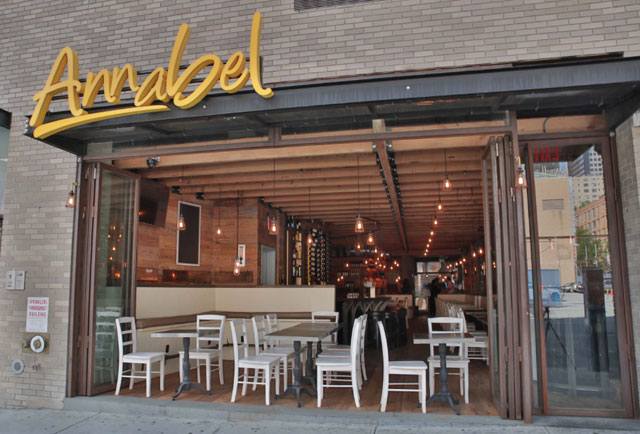 The rather plain (that's being generous) building Annabel is in has sat empty since going up, so it's good to finally have something happen there. The new place will be open from 3pm till 2am every night, and the menu is online now, so you can see what to expect.
Thanks for the info Stanley!