We'll preface this by saying it's still unclear exactly what the incident was, but earlier tonight several fire engines surrounded the Yum Yum 3 building on the corner of W 46th St & 9th Ave, with two ladders up and dozens of firefighters, police officers, etc.
Here was the scene:
A large crowd gathered around, as you'd expect: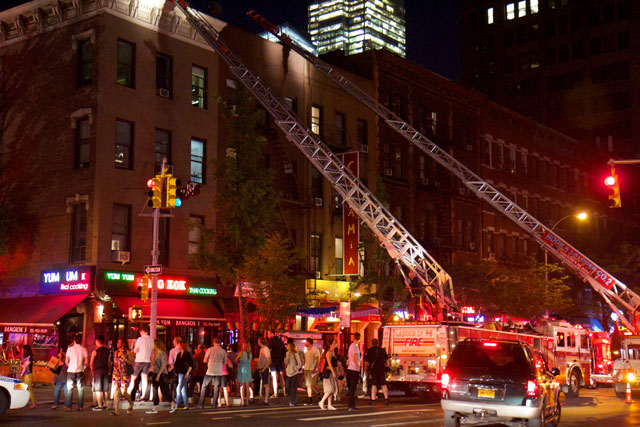 The fire department took over that entire side of the intersection, blocking off 46th St:
Firefighters seemed to be coming in/​out of the door into the kitchen of Yum Yum 3: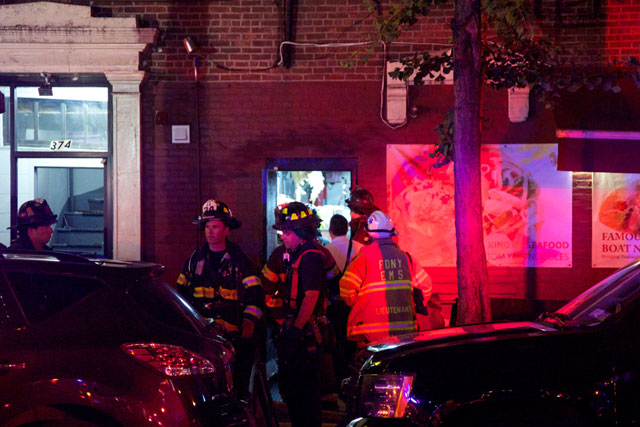 Lots of crews on hand: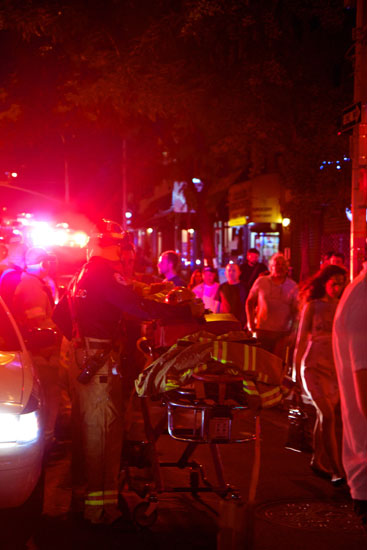 Here's a great shot of the action from above, from HK regular Laurie Horsman (who also let us know this was going on) from before the corner was roped off: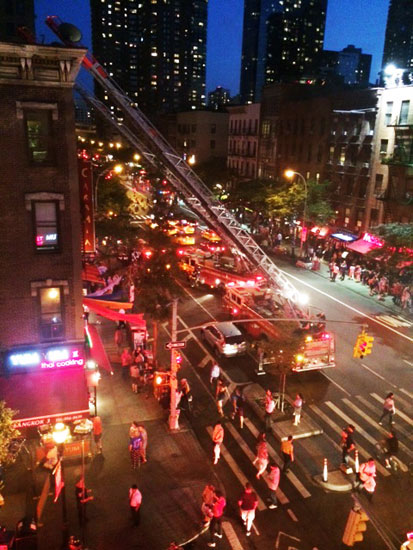 From what Laurie could see, it sounds like the building was evacuated, with smoke possibly coming from the roof. Once "real" news outlets start up in the morning we should find out more about what happened (even the usually-​vigilant NYC Fire Wire feed was silent). We'll update this post as we learn more.
Fortunately it doesn't look like the incident was a fire, and at the very least from the lack of ambulances and general calm attitude of the emergency crews (at least by the stage we got there) it seems like nobody was hurt. Still, a very large response, so it wasn't nothing…stay tuned.
Thanks Laurie for the heads up!