Around noon today, a woman pushing a stroller stepped out of a train at the Columbus Circle station, before stepping back in leaving the stroller on the platform, with a 6 or 7 month old girl inside. More details from the NY Times:
On Monday evening, the police were still trying to determine the identities of the abandoned baby girl and the woman who had left her. They released pictures of the child sitting in a red and white polka-​dot stroller and asked for the public's help in identifying her.

The baby was unharmed and in stable condition at St. Luke's-Roosevelt Hospital Center on Monday night.

She was in the custody of the city's Administration for Children's Services awaiting placement, a spokesman for the agency said.

The woman who left the child on the platform appeared to be in her 20s or 30s, and was wearing a yellow short-​sleeve blouse. She was riding a northbound No. 1 train.
Since the station is one of the busiest stations in the system, the child was fortunately found quickly and cared for until authorities arrive. The NYPD are asking for help identifying the child, and have released this photo of her: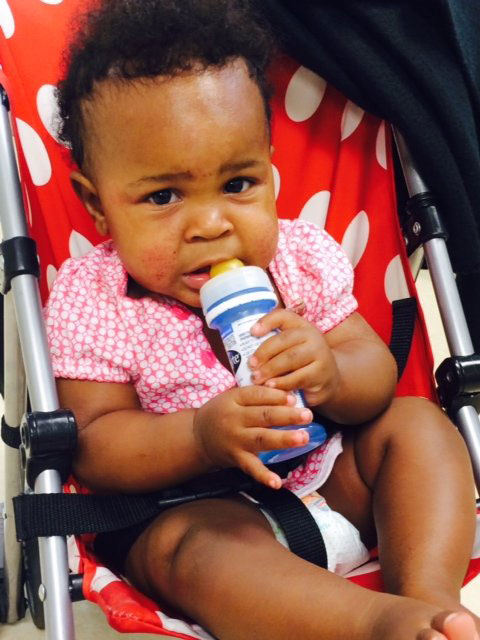 The story got pretty wide coverage today, so hopefully someone steps forward to identify the child soon.