A little bit behind on this one, but the American restaurant Zuni on 9th Ave was repossessed by the marshals last month, and is now up for rent: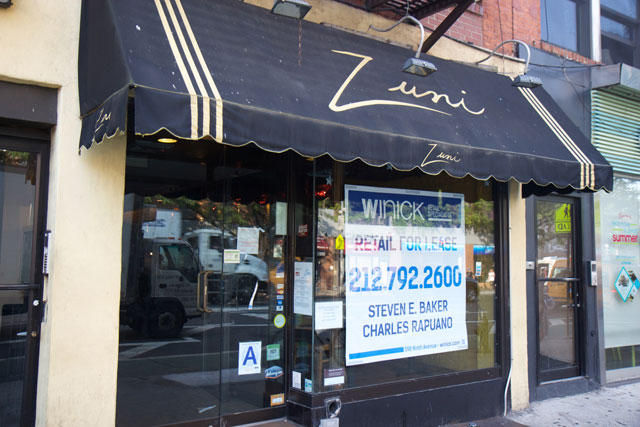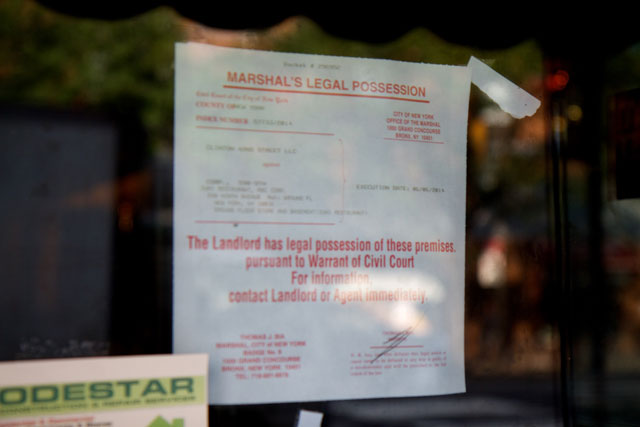 Their website has a heartfelt farewell message:
We here at Zuni just wanted you to know that we truly enjoyed serving you for all these years. Your business was much appreciated, and for that, we are most grateful. Due to the economy we regretfully inform you that we have to closed our doors.

Thank you from all of us here at Zuni!
A slightly different version of events, but still well-​meaning.
Zuni has been around since 2006, and the impression seemed to be the place was okay. Still, never good seeing places get hit by the marshals. Anyway, with the for-​lease sign up in the window it's only a matter of time before someone else takes the place over.