Get ready to hear all about bubble tea. Vivi Bubble Tea have opened a new store on 9th Ave, just north of 43rd St, bringing tapioca ball-​filled teas to the area.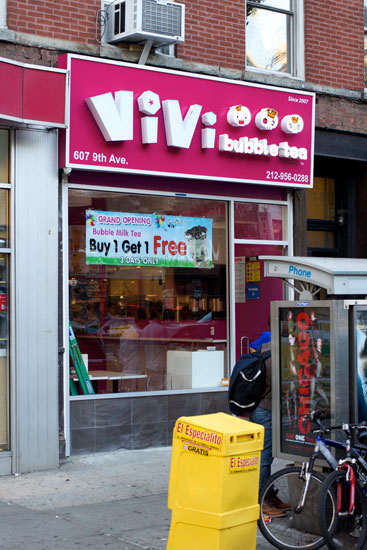 For their opening celebrations, they're doing a two-​for-​one promotion, so if you get in quick you can probably still take advantage of that: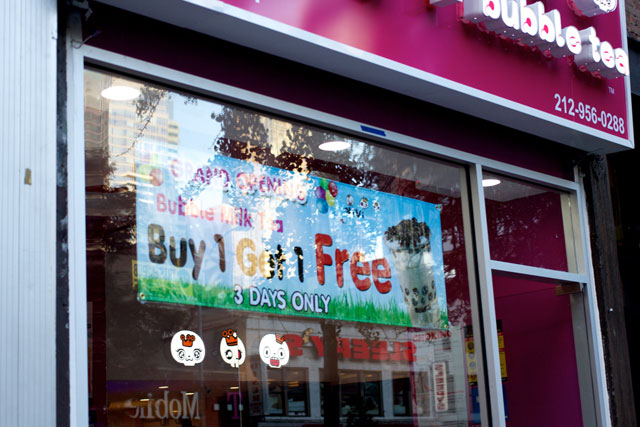 The spot used to be an outpost of Coup de Coeur – a group of women's clothing stores – which shut down several months ago.
Vivi Bubble Tea has a number of stores all over the city, but this is their first outpost in the neighborhood. If you're interested in finding out what this whole "bubble tea" thing is all about, stop by soon to get the two for one deal.