Continuing our catch-​up on a few things we've missed over the past few weeks…Westway Diner – on 9th Ave just south of 44th St, and famous for being the place Jerry Seinfeld and Larry David more-​or-​less came up with the idea of Seinfeld – closed their doors for renovations almost two weeks ago, and it turns out are going through a pretty major gut renovation.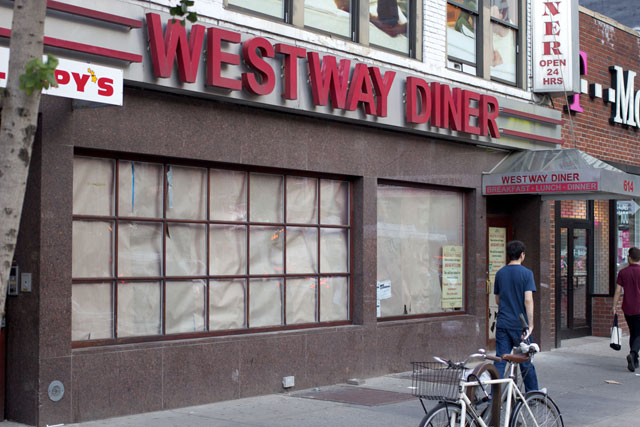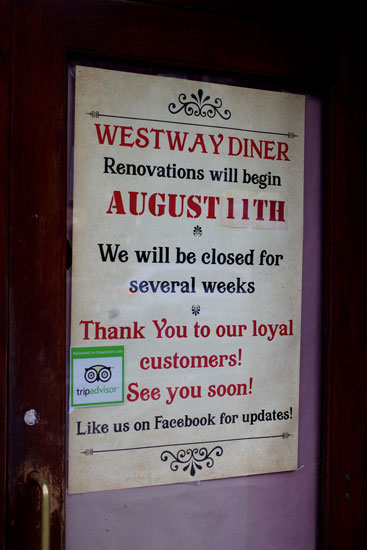 It all looks the same from the front, but behind the paper is a different story: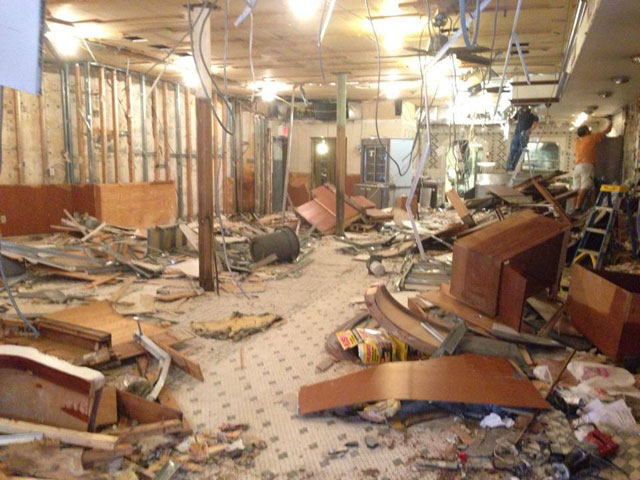 In just two weeks though they've already made good progress: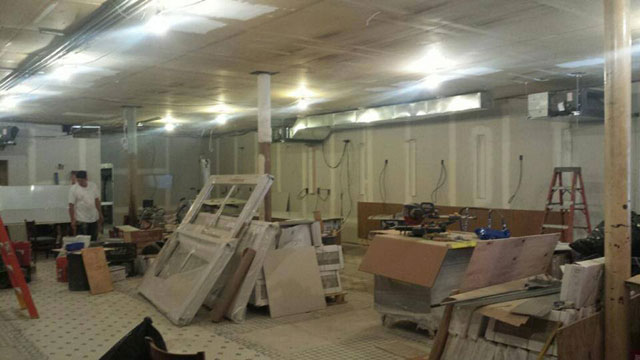 They're posting updates on the renovation on their Facebook page, so head over there to see all the details. Once the papers come down in a few weeks it's going to be a very different diner.
And if you want to remember what the place used to look like (because it's already been so long), Eater spent 24 hours in the place in 2012 and live-​blogged the whole thing. The final bill: $555.