Update: They're open as of June 26th.
---
Ever since being built, the space next to Bar 9 on 9th Ave (between 53rd & 54th) has sat empty, with papers up forever. Finally the tenant has been revealed: Annabel, which will be an "artisanal pizza restaurant", giving Merilu a block down from there some competition.
Photos by HK regular Stanley Conrad: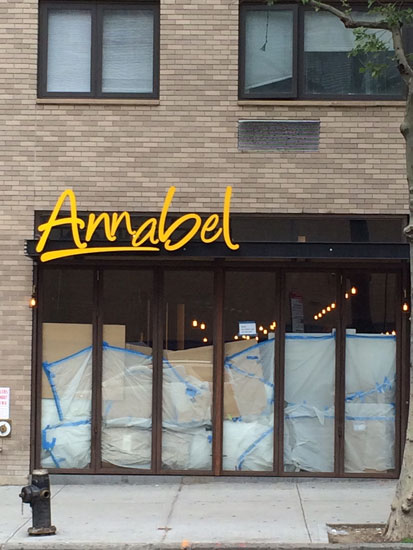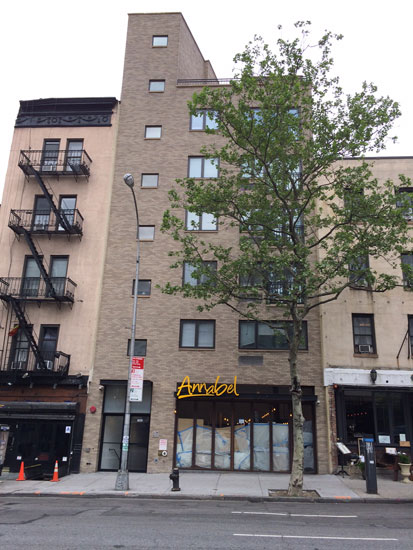 There's not too much info about the new place yet – the only thing we could dig up so far is this Craiglist job ad for the hiring day they did last week – but it sounds like Annabel is going to be a bit upscale, with artisinal pizza and craft beers. Should be interesting to see how they compare to Merilu.
Thanks Stanley for the heads up!