We've had our eye on the plans for the closed "gentlemens lounge" far west on 47th St for some time now, and this week DNAinfo discovered the full plans, including the name. The new venue will be known as "Esquire NYC Gentleman's Club", and is going to full five entire floors.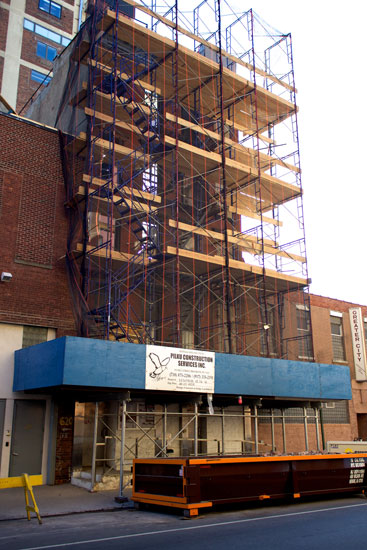 The initial plans were classing the establishment as a restaurant, which we naïvely believed.
If you look close enough, you can see they've completely demolished the existing floors, leaving just the surrounding walls of the building up: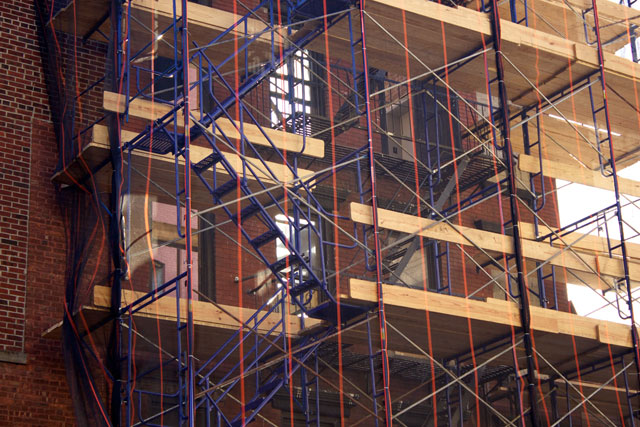 The club is planning to be "very upscale", and apparently won't have lineups, nor will it advertise with flyers, which should come as great news to anyone who's had to dodge one of the guys handing out flyers along 8th Ave for the various clubs over there.