We've been going on about this place for half a year now, but the mysterious "B-​Side" is almost ready to open on W 51st St.
A quick rundown: way back in June of last year, we saw plans filed for Vynl to relocate to its new home next door. Later on though, the name "B-​Side" started being used, leading us to believe that rather than Vynl moving, they would instead be opening a second spot next door under that name. When the plywood eventually came down, however, we found what we have today, with Vynl in the new spot, and the old spot closed.
It looked like B-​Side had been forgotten altogether, but turns out it was still moving ahead, just not in that store. The place is actually opening up just around the corner on 51 St, past the little wine bar there.
Anyway, enough words, here's the photos: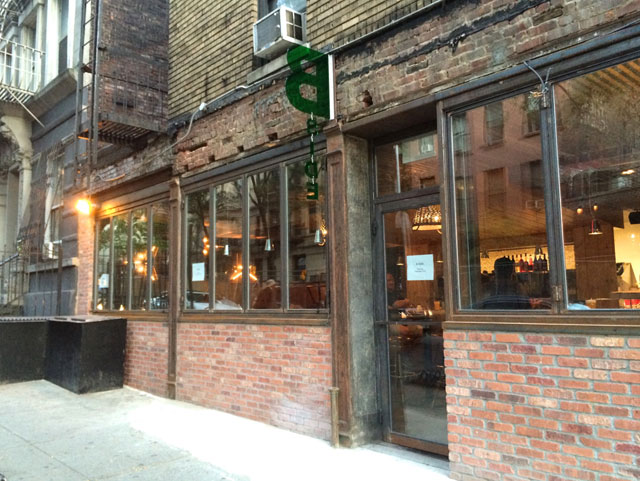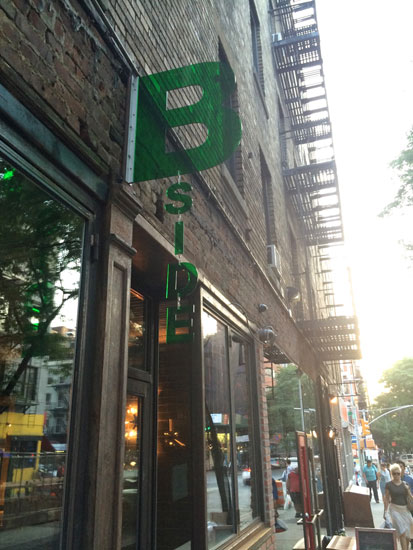 The place looks a lot more upscale and "fancy" than Vynl, so should be an interesting contrast to its other half. There's signs up on the windows saying opening in September, so not long to go!
(And it probably doesn't need explaining, but in case you don't get the name: "B-​Side" is on the back of "Vynl"…)