It's that time again: the street fair down Broadway was back on today. If you brave the crowds of tourists pulled in from the adjacent Times Square, here's what's in store: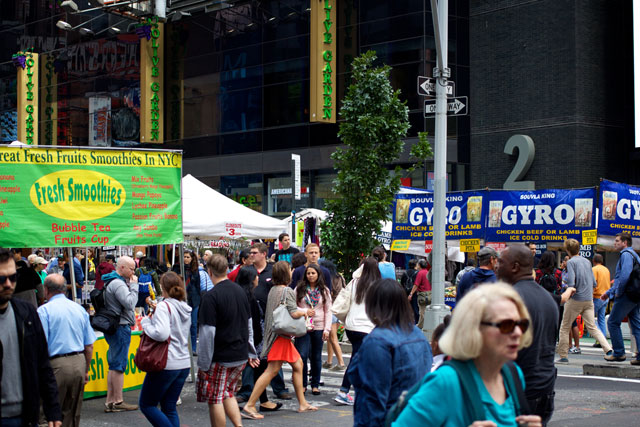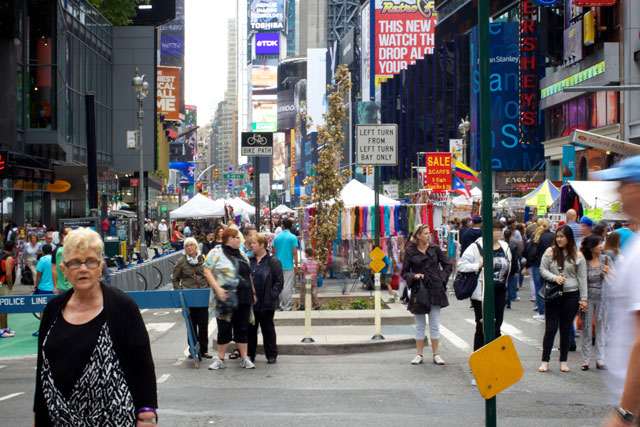 As usual, it starts at the top of Times Square, and winds its way well up towards 59th St.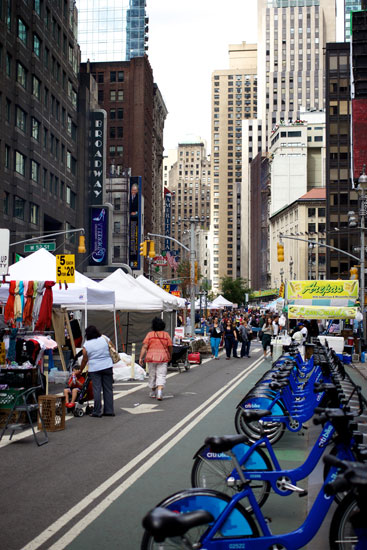 These fairs are usually two-​day events, so if you missed it today you can always catch it tomorrow.
On another note, you'd be forgiven for thinking these were photos from any other one. It's virtually the same setup for these every time, with cheap trinkets stalls and three or so varieties of food repeated the whole way up. As they say, "if you've seen one, you've seen them all…"