Another long-​time area staple is being forced out. Sweet Gifts at Video Café (or just Video Café to many) will be closing its doors for good this month, and unfortunately won't be reopening anywhere else. The place, which has been at its home on the corner of 48th & 9th, is being pushed out by – no surprise – a rent hike. The closure was announced on their Facebook page, as well as on a notice on the door, as spotted by Jeremiah's Vanishing New York.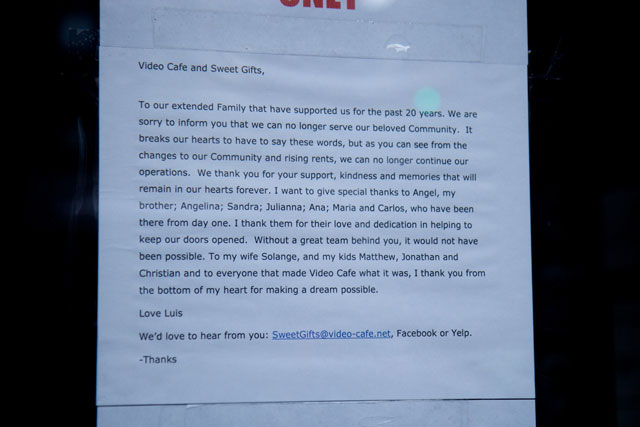 An emotional goodbye from the owner:
To our extended Family that have supported us for the past 20 years. We are sorry to inform you that we can no longer serve our beloved Community. It breaks our hearts to have to say these words, but as you can see from the changes to our Community and rising rents, we can no longer continue our operations. We thank you for your support, kindness and memories that will remain in our hearts forever. I want to give special thanks to Angel, my brother; Angelina; Sandra; Julianna; Ana; Maria and Carlos, who have been there from day one. I thank them for their love and dedication in helping to keep our doors opened. Without a great team behind you, it would not have been possible. To my wife Solange, and my kids Matthew, Jonathan and Christian and to everyone that made Video Café what it was, I thank you from the bottom of my heart for making a dream possible. –Luis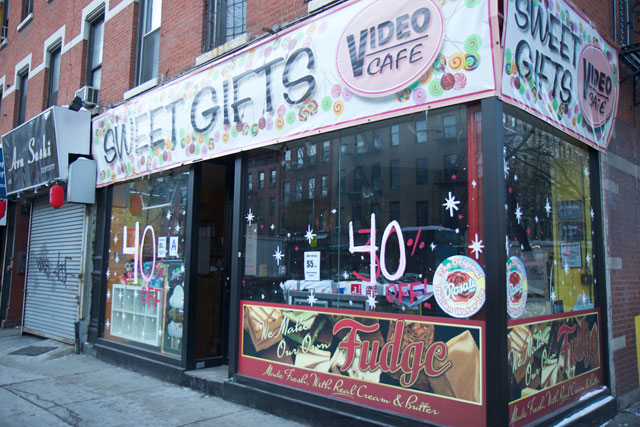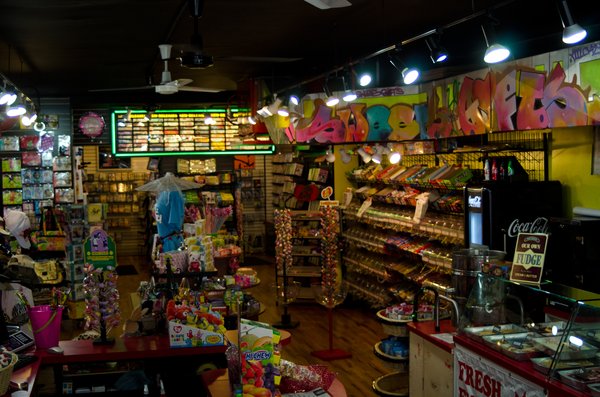 Back in the day, the place was primarily a video rental place that also happened to sell various other things, with signage that many locals remember fondly: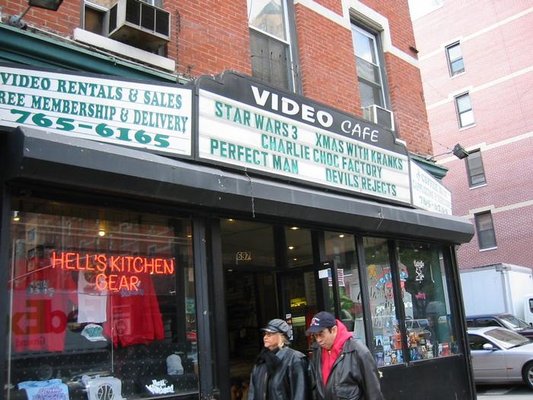 As time went on, and people stopped renting movies, the store began to transform into the sweets + gifts-​focused store it is today (always keeping the DVD library out the back, of course).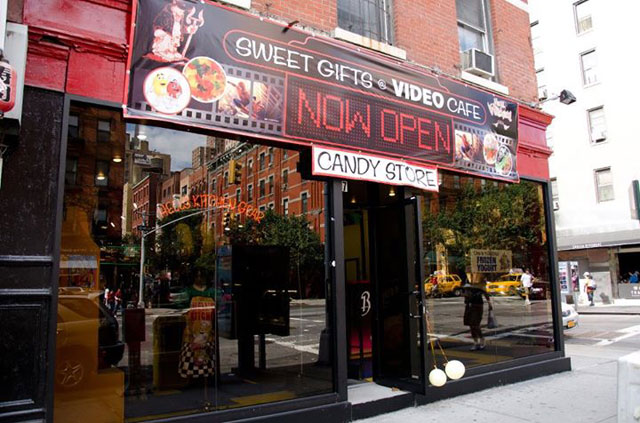 It hasn't been a good few months for long-​time establishments in the area. Just last month, Stiles Farmers Market closed its doors at its main location a few streets down from Video Café.
If you want to say your last goodbye to the place, head in soon. They're clearing out everything at 40% off, and all DVDs are only $5. I'm sure the staff there will be happy to see everyone bid them farewell.