Things have been pretty quiet around here lately…sorry about that. But we couldn't miss tomorrow! The annual 9th Avenue International Food Festival returns, bringing food from a whole heap of 9th Ave restaurants and stores out for us.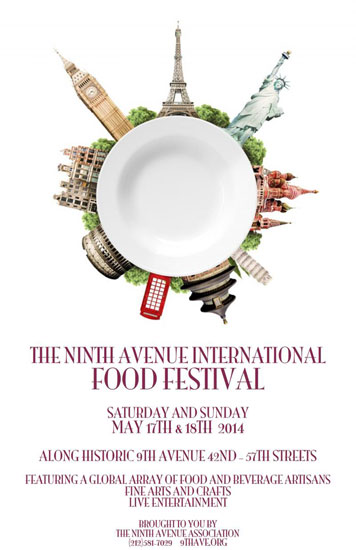 The festival will be running from 42nd St right up to 57th St, so there'll be plenty of options, and runs across the whole weekend. Here's the full list of stalls that'll be lining the avenue. Be sure to go with the local stores and avoid the ever-​present MozzArepas™, and we can help keep this one from becoming like every other generic street fair!
Tonight's flood warning looks like it's passed, and it's looking like a clear day tomorrow, so it should be great. Last year was a bit overcast, so hopefully it turns out better. Here's a taste (haha…) of what to look forward to: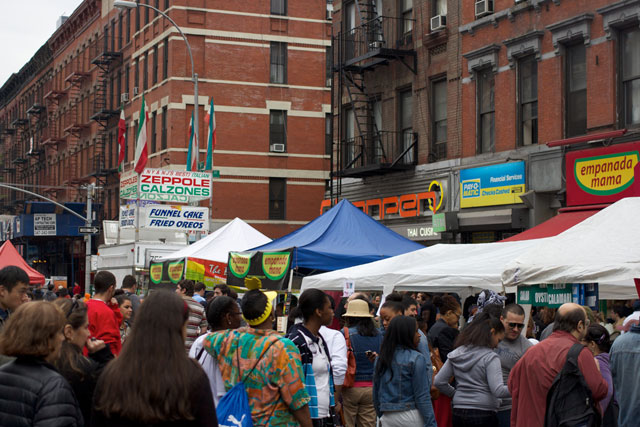 SEE YOU THERE.
And we're bringing things back up to speed on the site, so "look forward" to more regularity soon!