We're halfway through the 9th Ave International Food Festival, and it's been lovely weather so far. Sure, there's plenty of "knick-​knack" stalls, , and of course MozzArepas™, but if you can get past them dozens of restaurants along 9th Ave have got stalls going, and most of the bars have seating overflowing out onto the street.
Of course, you have to brave the sea of people: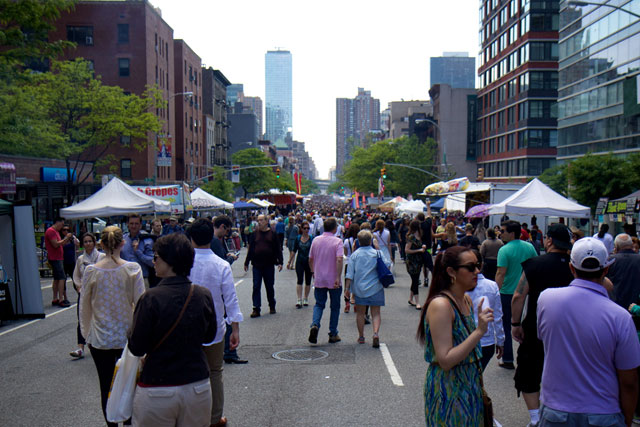 Lots of crews slaving away serving up food for everyone: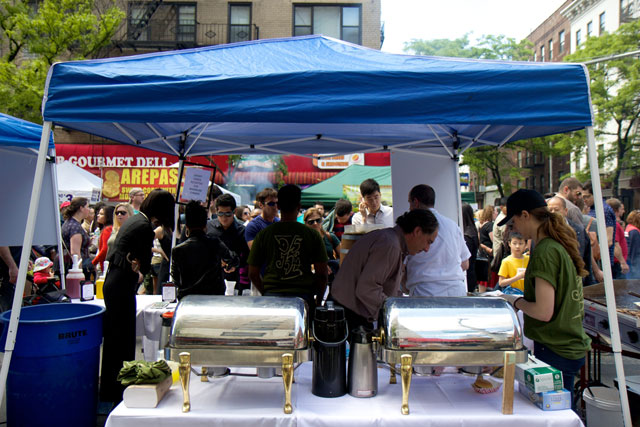 Some live entertainment: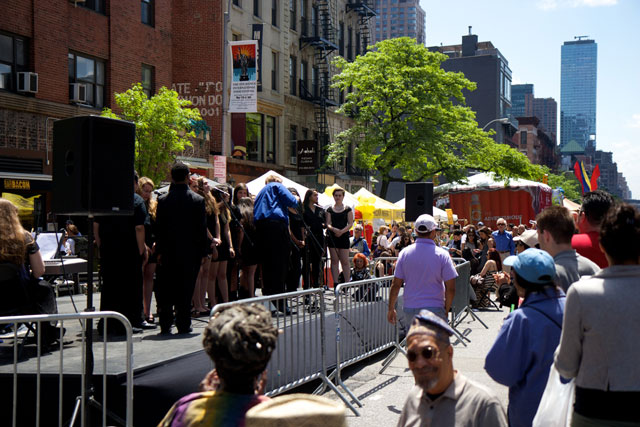 A lot of local community groups have stalls going: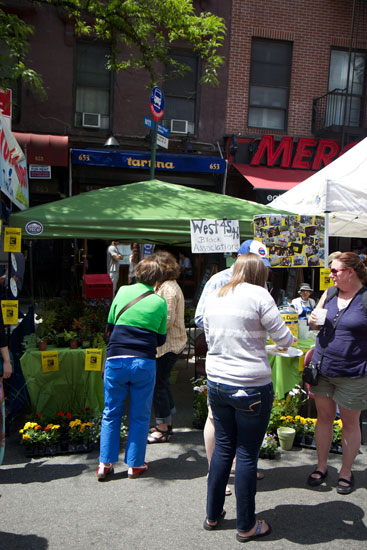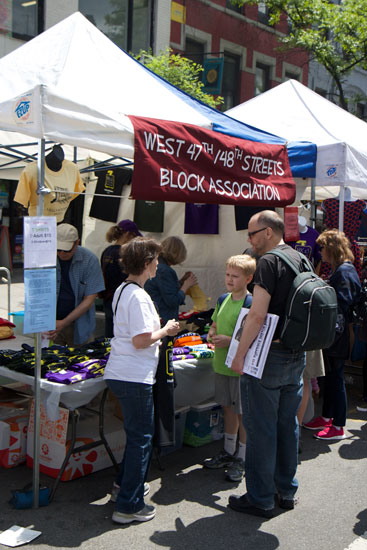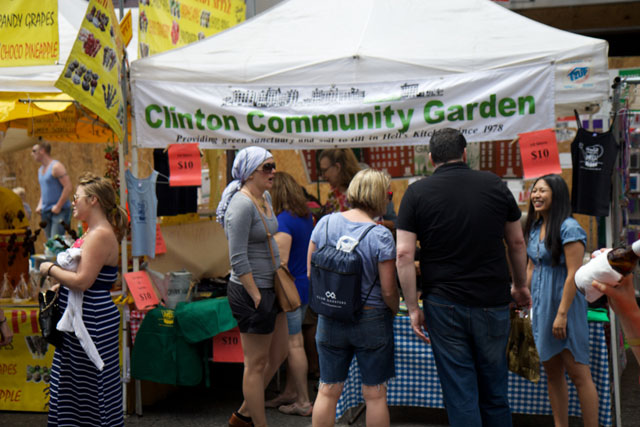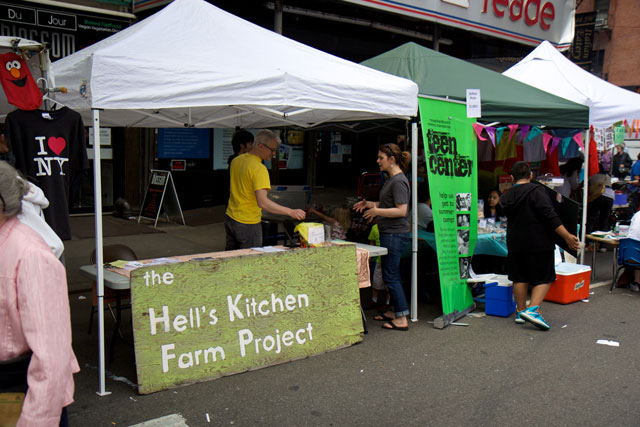 The kids section is up between 53rd & 54th with at least five jumping castles, and two of these guys: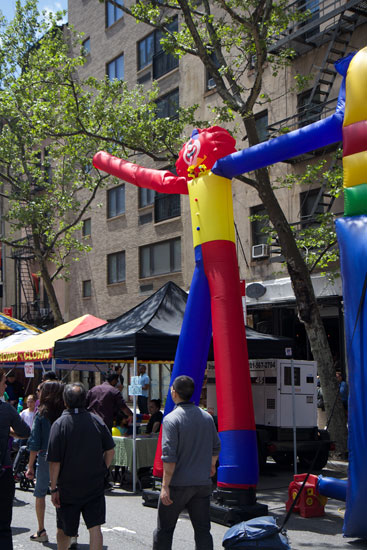 Meanwhile further down the Citibike docks have found a new purpose in life as seating: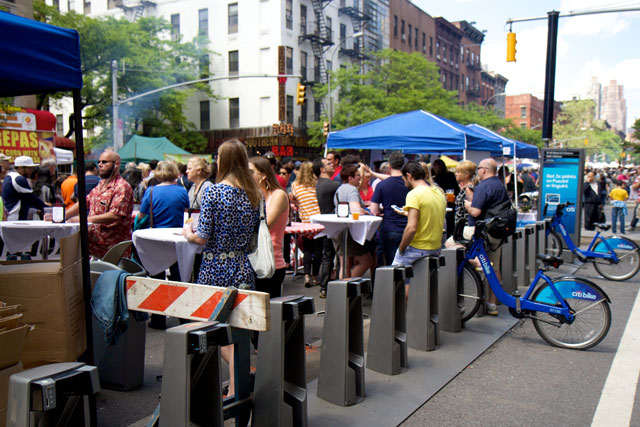 Basically the whole festival can be summed up as "diets"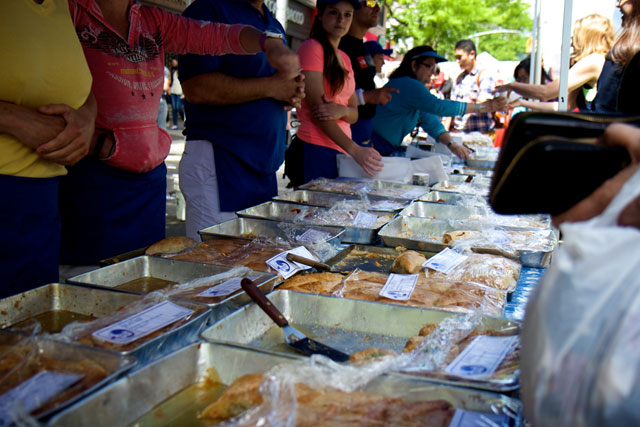 Look forward to more crowds tomorrow!