Room 53, a new café and bar on W 53rd St, has just opened this week. The new place – in between the comedy club and recent addition Marston Station – looks like it'll have a pretty casual atmosphere, and in addition to the not-​yet-​online food menu will be serving "speciality" coffee, wines and beer.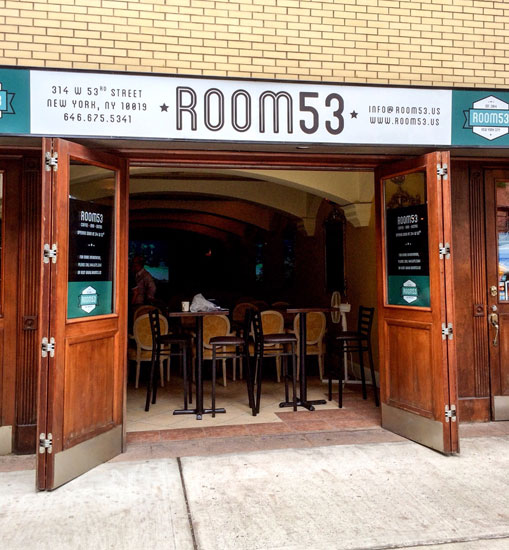 They've also stated that "Hell's Kitchen has a piano bar at last", having received their new piano just a few weeks before opening: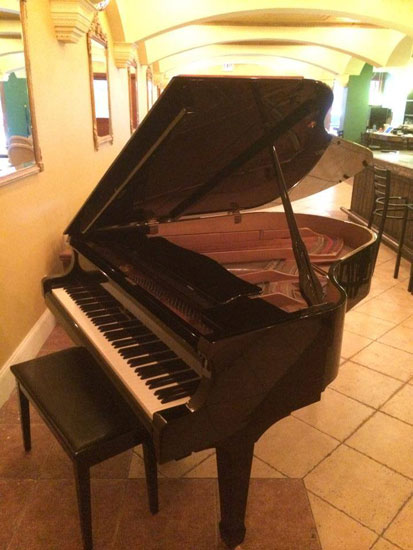 Room 53 is open all day for breakfast, brunch, lunch and dinner, so there's plenty of opportunities to stop by and try it out, or even just to check out the piano.
Thanks Stanley for the info!