Grilled cheese-​lovers will have something new to look forward to with an outpost of Melt Shop coming soon to 8th Ave. Crews have been in and out of the place over the past few weeks, and now signage is up at the incoming store: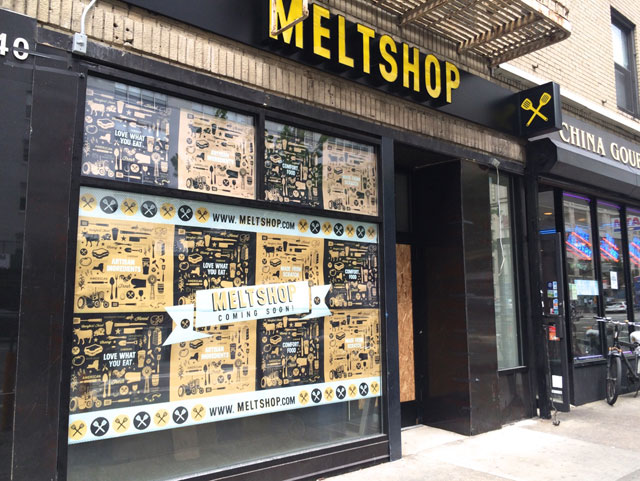 The exterior is basically ready to go, so hopefully not long to go inside…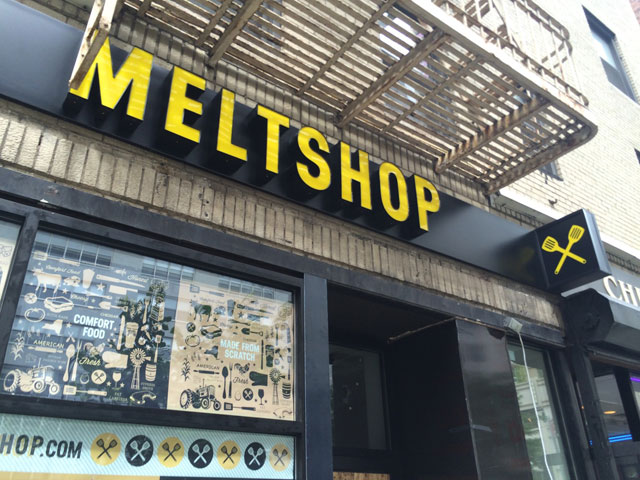 Previously, the spot was home to Rino Trattoria, which closed for renovations around this time last year from which they never reopened. Melt Shop have several locations around the city – including one just a few blocks away around 50th & 7th – so should have some luck in that spot.
Thanks Stanley Conrad for the heads up!