Exciting day today with another street fair on down 8th Ave. Even though the weather was on the verge of raining the whole time, that didn't stop hundreds of people from turning out.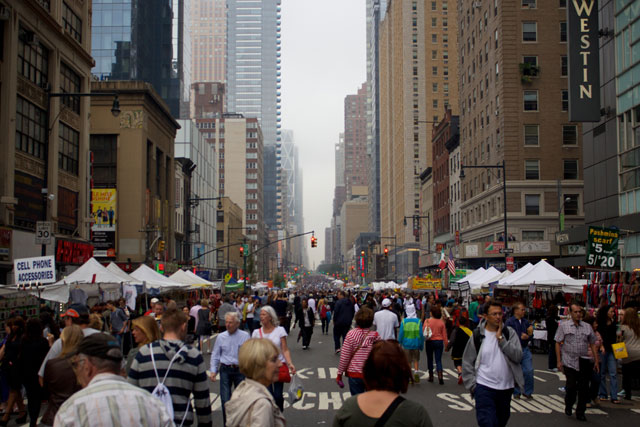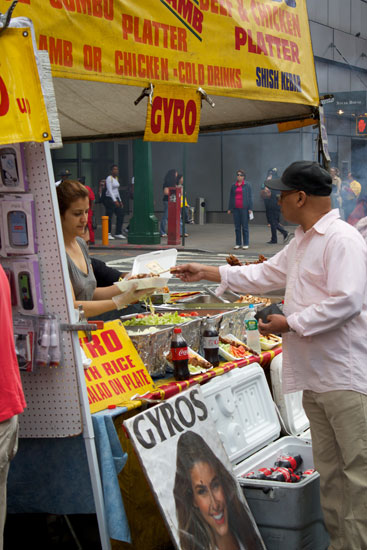 These street fairs have about as much personality as a brick – they're exactly the same every time, and it's gotten to the stage where each block is basically just repeating the stalls from the last one. Here's the kind of "trendy", "unique" things for sale: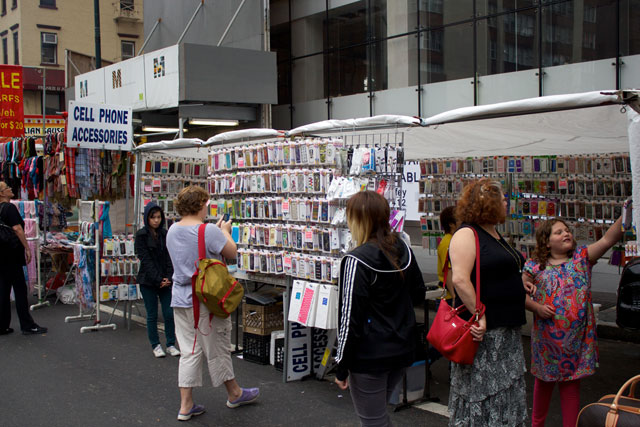 I counted at least five phone case stalls and four "light up t-​shirt" stalls within the five blocks I could handle, yet probably only three different types of food available (from around 10 stalls).
Save yourself the trouble and go over to 9th Ave to the HK Flea Markets. They've still got some character, plus the crowds are smaller.