The new Totto Ramen on W 51st near 10th Ave is finally here. We've been watching the space for some time now, but the signage didn't go up until the end of last month, so it's still pretty secret.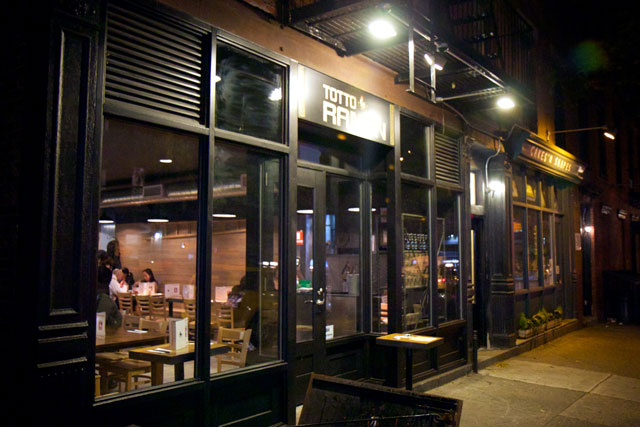 It was surprisingly quite inside there, given the swarms outside the first Totto Ramen over on 9th Ave every night of the week: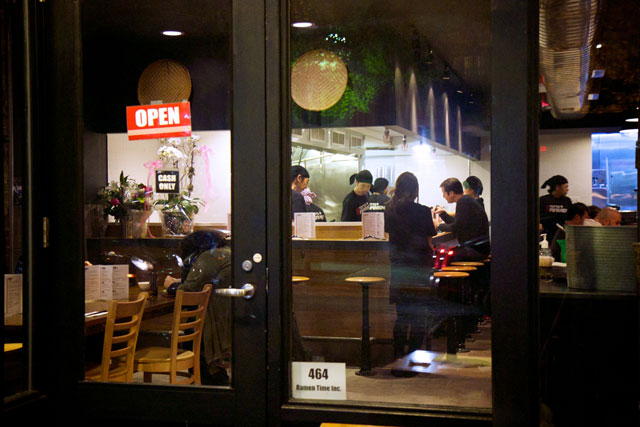 It's been a busy few months of The Ramen Wars in the area, with competitor Ippudo opening a location just one block over from the first Totto Ramen, and now Totto Ramen's response with this one another street down.
Anyway, if you're thinking of going, make sure you do it soon before the crowds from the other location find out and you end up with half-​hour minimum waits here too.